This year may finally fulfill the promise of private human spaceflight
Big and small rockets. The Moon and Mars. Lots of asteroid stuff, too.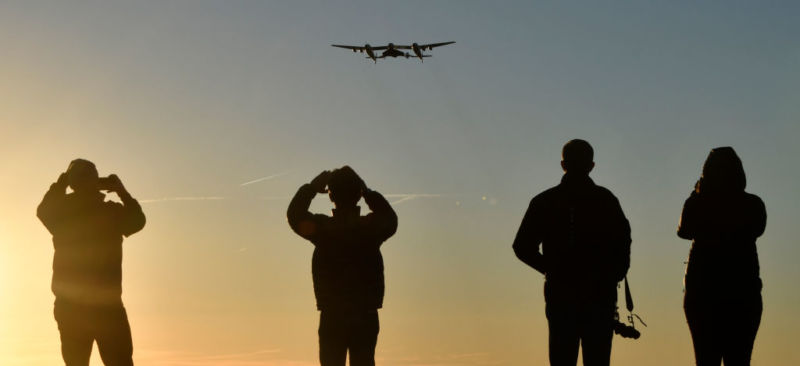 reader comments
Share this story
This year could see the fulfillment of a number of long-promised achievements in human spaceflight. For the first time, private companies could launch humans into orbit in 2020, and two different companies could send paying tourists on suborbital missions. The aerospace community has been watching and waiting for these milestones for years, but 2020 is probably the year for both.
We may also see a number of new rocket debuts this year, both big and small. A record number of missions—four—are also due to launch to Mars from four different space agencies. That's just the beginning of what promises to be an exciting year; here's a look at what we're most eagerly anticipating in the coming 11.5 months.
Commercial crew
Yes, it's happening. Probably. Both SpaceX and Boeing have made considerable progress toward launching humans to the International Space Station from Florida. They've also had setbacks. SpaceX's Crew Dragon performed a successful test back in March, but a month later the capsule exploded during a thruster test. Boeing completed an orbital uncrewed test flight in December, but it was hampered by a software issue and unable to perform the primary task of its flight, approaching and docking with the International Space Station.
These issues are likely surmountable. SpaceX plans to conduct a test of its in-flight abort systems on Saturday—using a slightly modified version of the SuperDraco thrusters that caused problems in April. Success with this test could set up a crewed launch in late spring depending on how fast NASA can review data from that and other tests before signing off on Crew Dragon's readiness for flight.
Further Reading
Less clear is how long Boeing's software issues will set the company back. Starliner also experienced some thruster issues during its test flight. NASA has said it will spend the next two months reviewing the issue before deciding how to proceed. The bottom line is that it seems likely that one or both companies probably will get crewed flights off in 2020. We can't wait.
Space tourism
Let's face it: we've heard this before. Richard Branson has been promising to take tourists on a suborbital space ride for a long time. As far back as July 2008, Sir Richard said Virgin Galactic would be ready to bring its first paying customers into space within 18 months. More than a decade has since passed since then, but Virgin appears to be getting close.
The company has completed two successful suborbital test flights to the edge of space with its VSS Unity spacecraft, and Virgin has since begun refitting the cabin interior for customer missions. The first paying customers will likely fly later this year—including Sir Richard himself.