wayward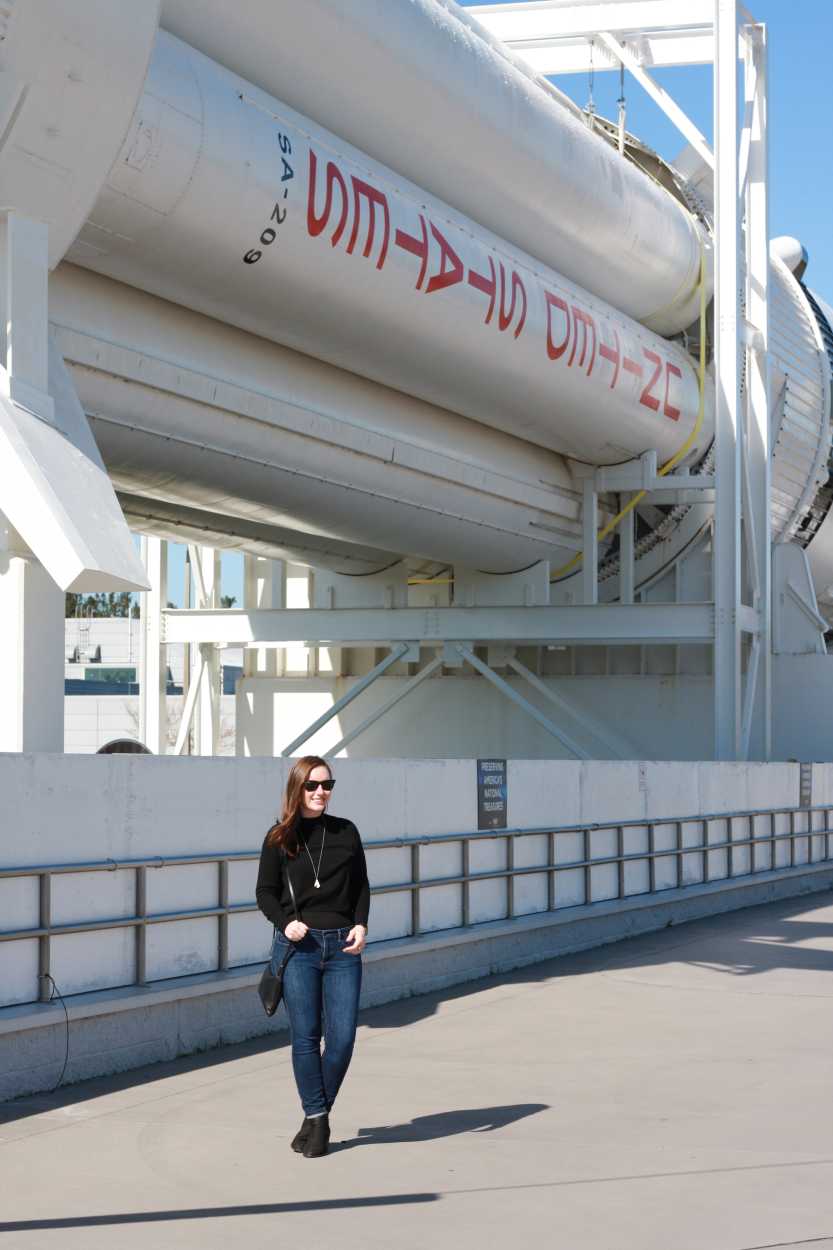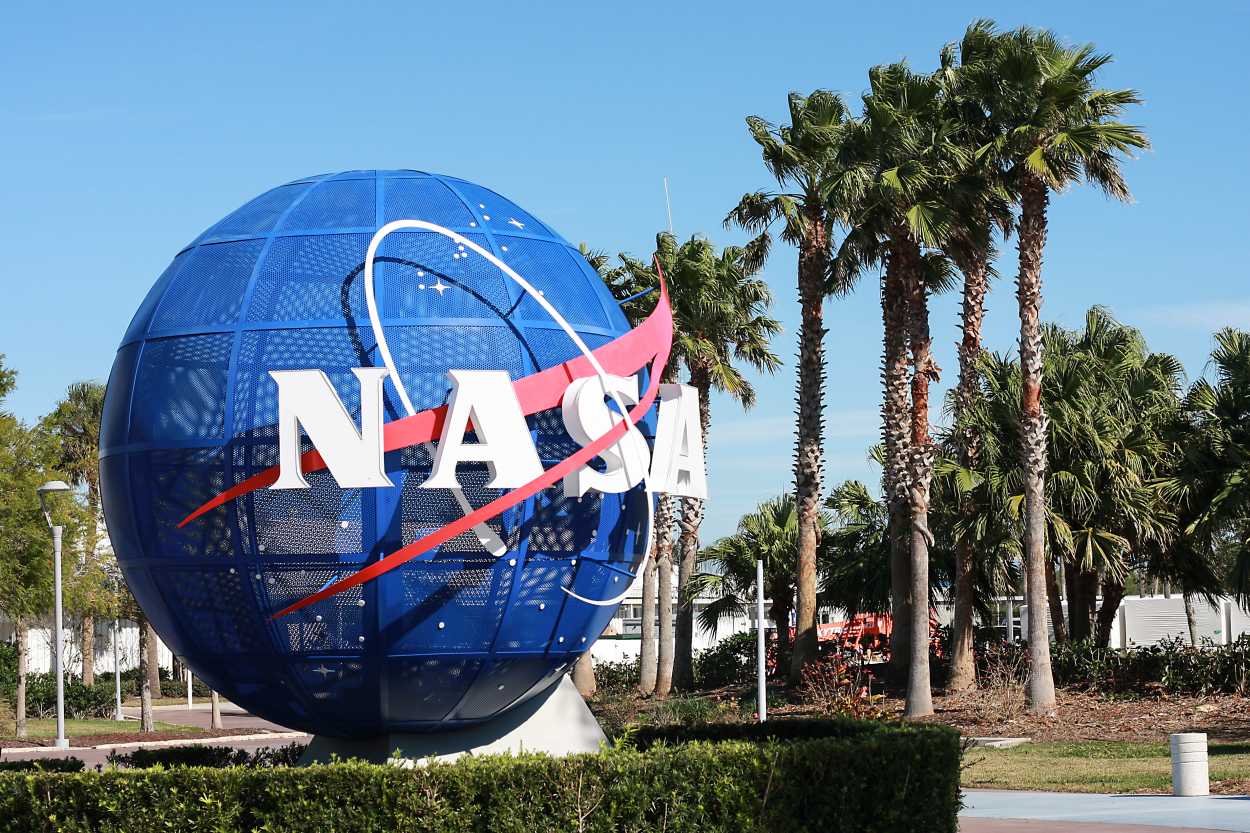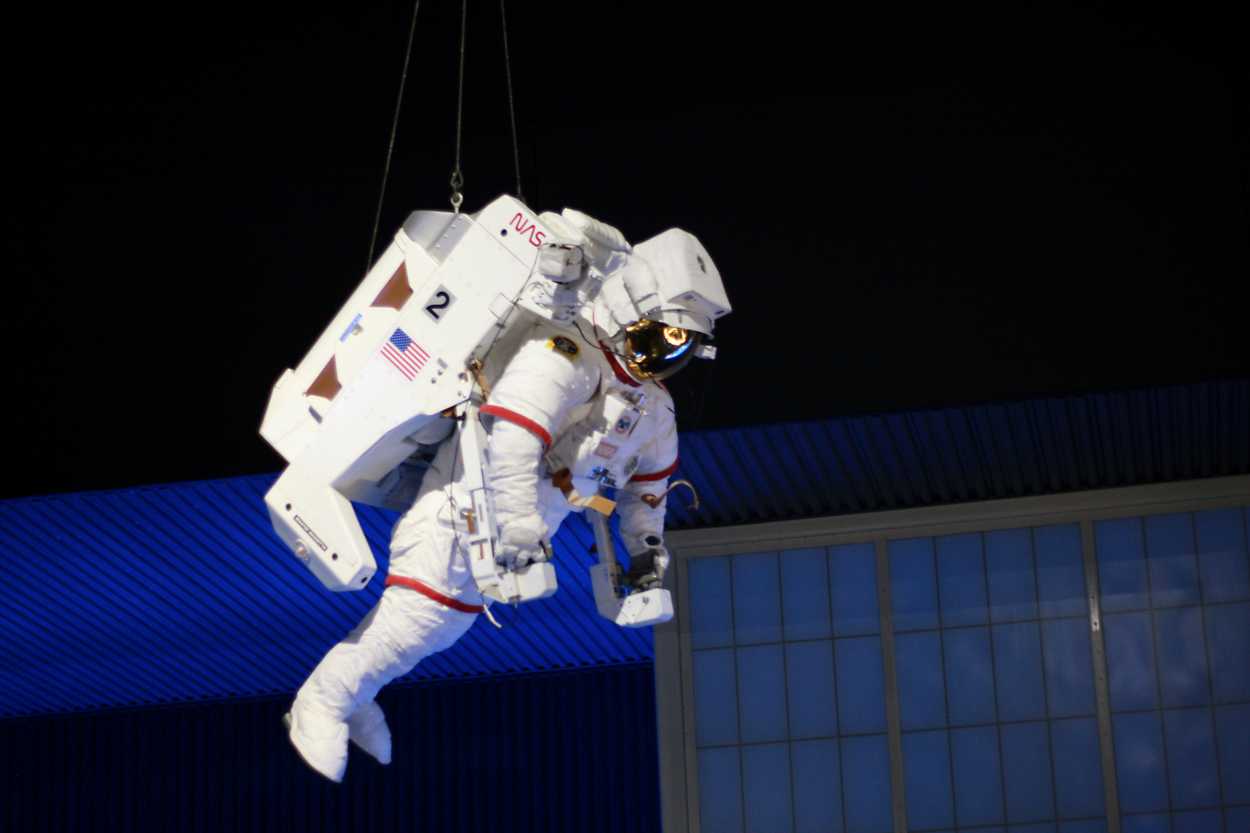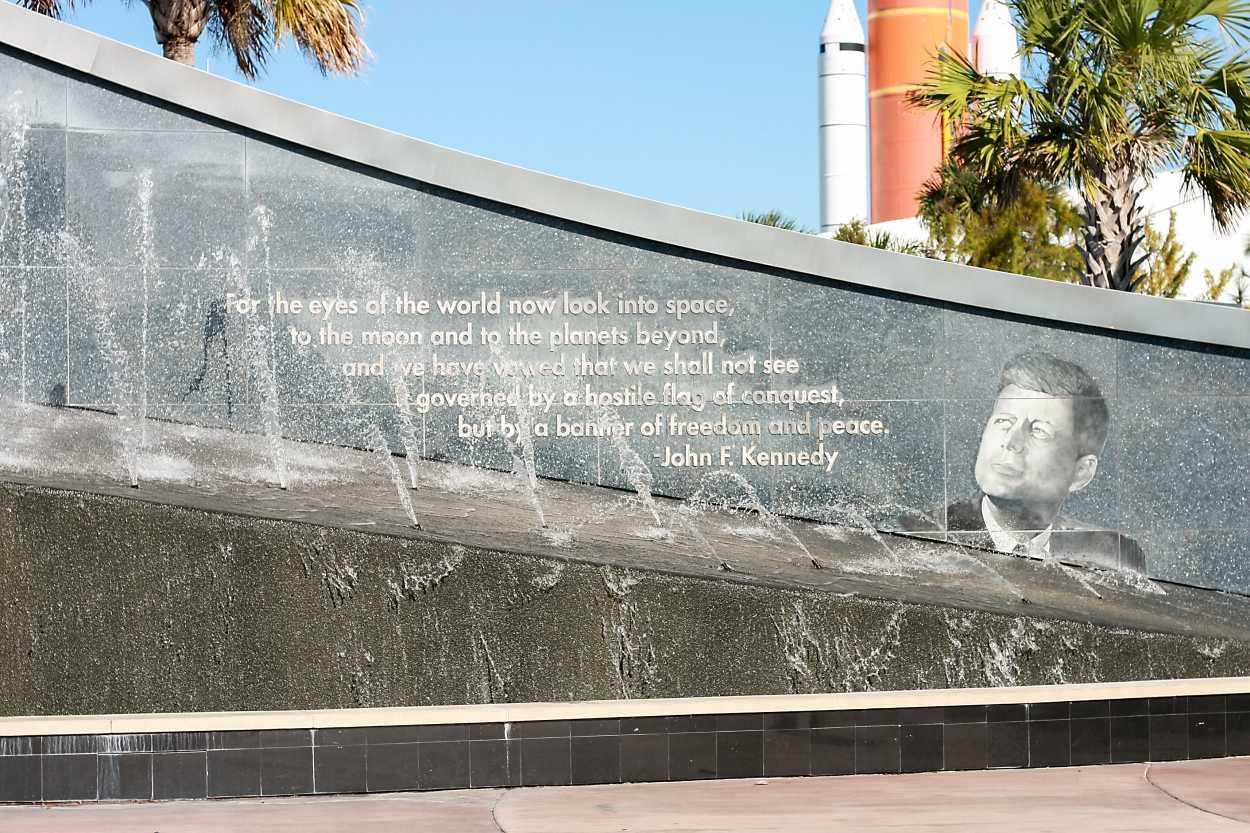 Keeping with our New Year's Resolution to travel more within our own state, we made the trek down to Cape Canaveral, Florida to visit the Kennedy Space Center. I'd dreamed of attending Space Camp as a young girl, but missed out on the opportunity (though I guess not for good, since there is such a thing as Adult Space Camp). The desire to see rocketships, learn about astronauts, and the ability to touch a moon rock called us to drive down the coast one Sunday morning in January. We did some research before our trip, but once we arrived, we discovered that there were better ways to structure our trip. Here are ten tips to maximize your day at Kennedy Space Center:
1. Buy tickets in advance through a discount program, if possible. We purchased our tickets through AAA; after tax the total for two adult admissions was about $94. If we purchased online through the KSC website, we would have paid $112. Check with your local branch if you're a AAA member, or with your employer as some workplaces offer discounted attraction tickets.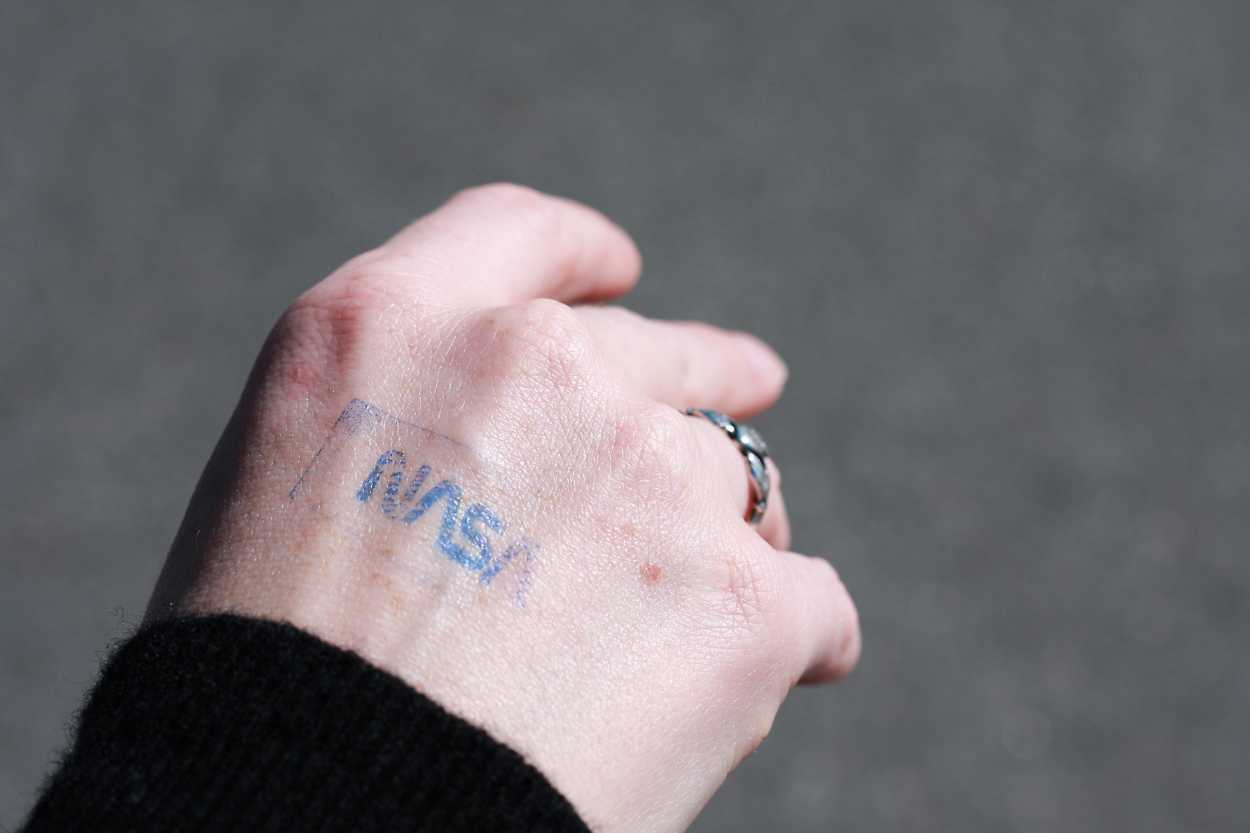 2. Eat a substantial meal beforehand. We ate a hearty breakfast before entering the Visitor's complex and shared a lunch once inside. Meals are less expensive than at other attractions like Disney and Universal Studios, but food quality is bound to be better on the outside. You can also bring your own picnic, and eat outside of the gates mid-day (a handstamp gets you back in).
3. Arrive early. We got on the road a little later than expected, and as a result missed out on the IMAX films. Once you arrive, be sure to pick up a daily schedule at the park so you can determine viewing times.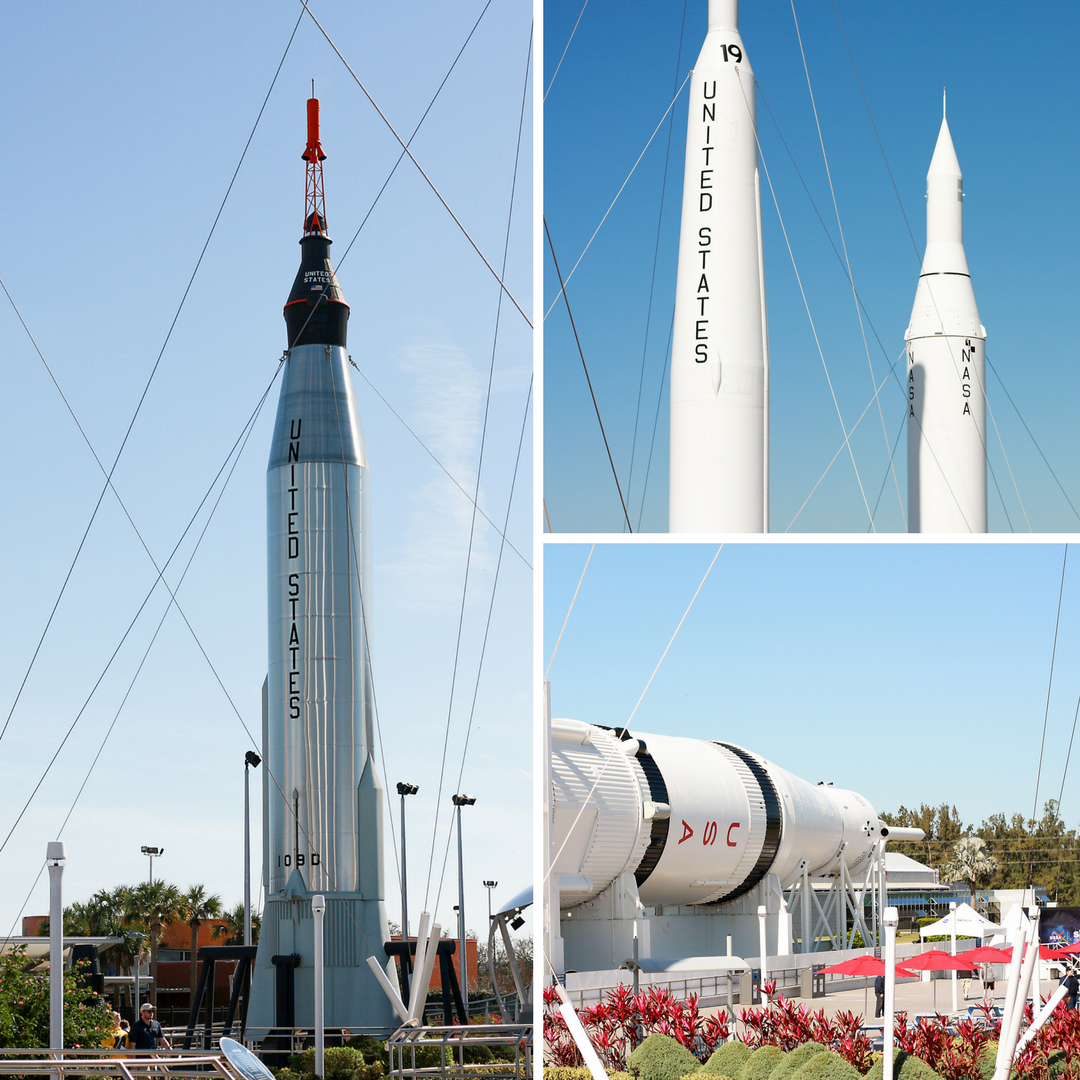 4. Be ready to walk and spend time outdoors. My Fitbit congratulated me on walking 10,000 steps (about five miles) within the complex. Many of the exhibits are inside, but there is quite a bit of distance between the first building and furthest building. The Rocket Garden is located outdoors as well, and you'll definitely want to spend time walking around it. Dress accordingly, and bring an umbrella during the summer to combat our afternoon summer rains.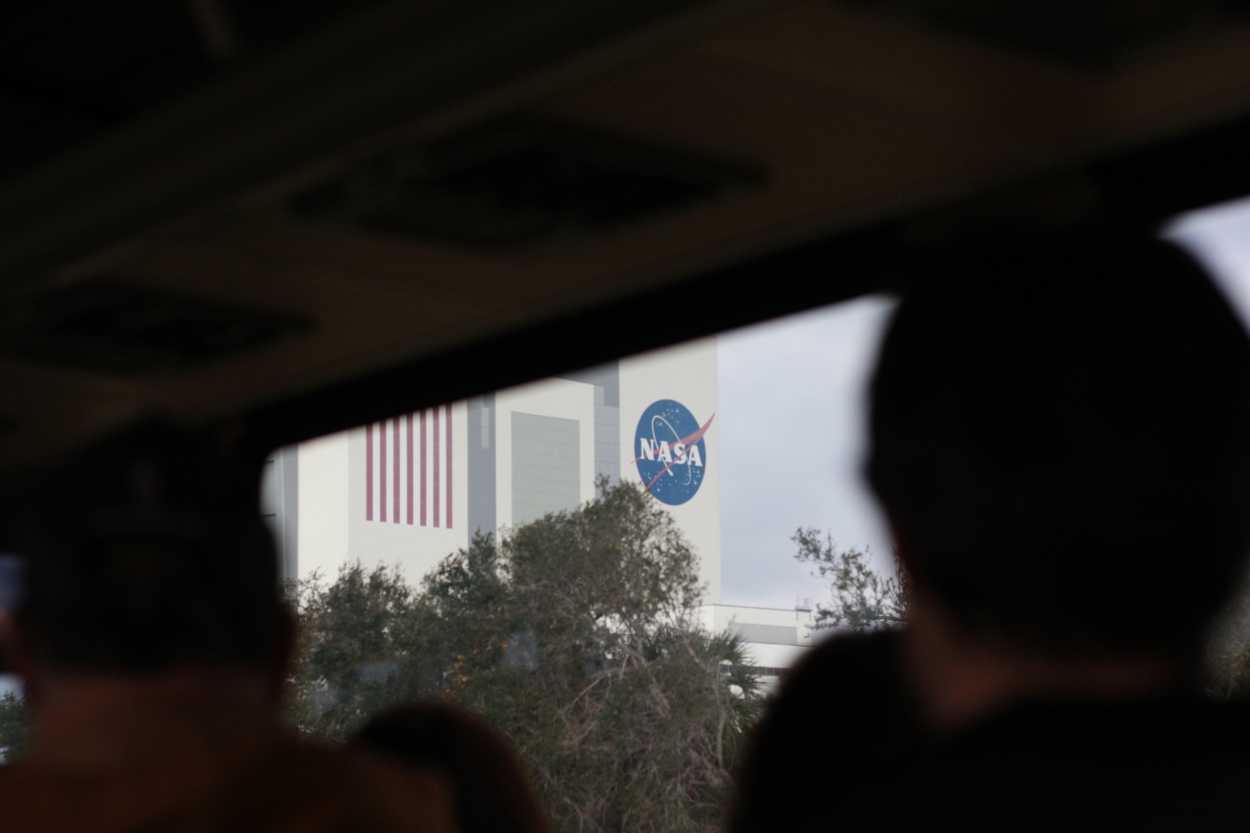 5. Take note of the final bus tour departure time, and don't miss it. On the day we went, the last bus departed for the Apollo/Saturn V hanger at 3:30 p.m., and the bus is the only way to access that area. You'll also ride by the launch pads and the Vehicle Assembly Building (VAB), where the space shuttles are assembled. Don't miss the large doors meant to accommodate the shuttle's transfer out of the building, vertically.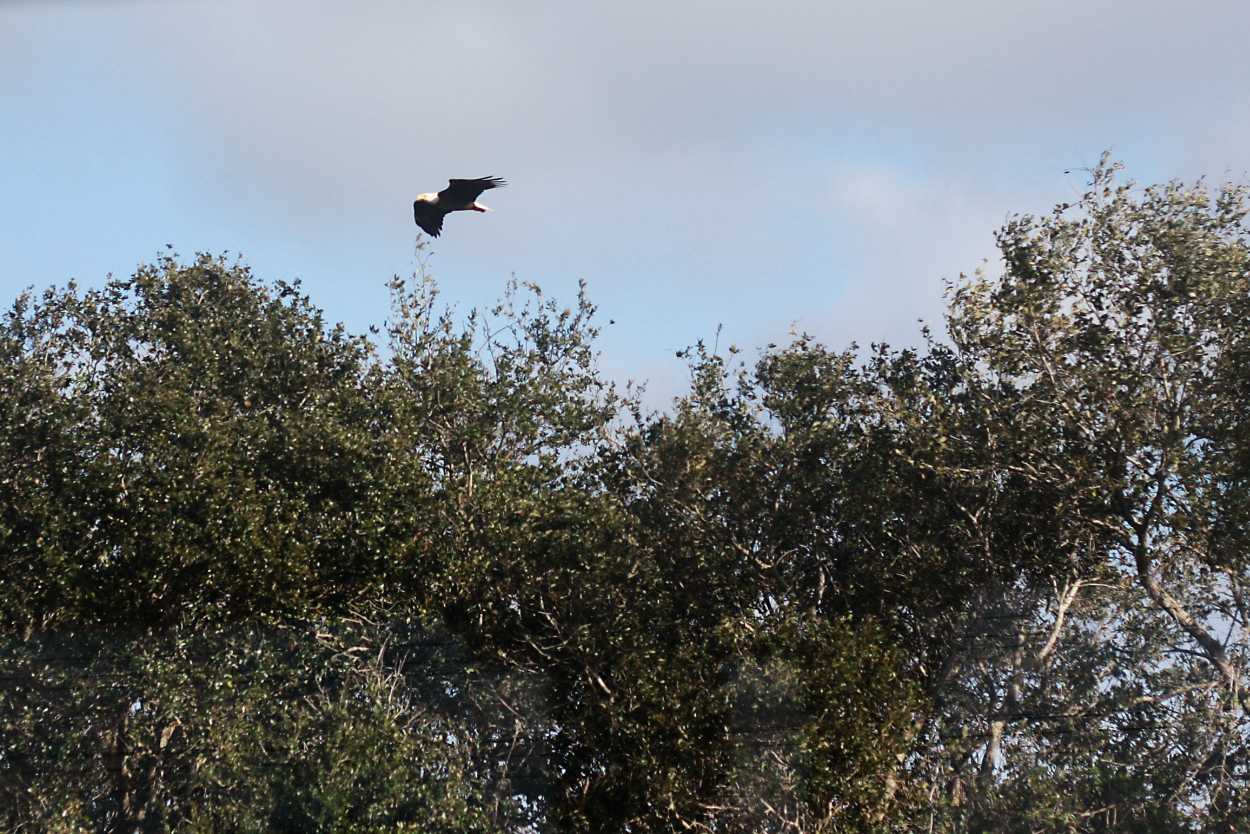 6. Keep an eye out for bald eagles, turtles, and wild hogs when riding the bus – we saw all three during our visit. Selecting a seat on the right side of the bus will net you the best view (unlike in the earlier photo).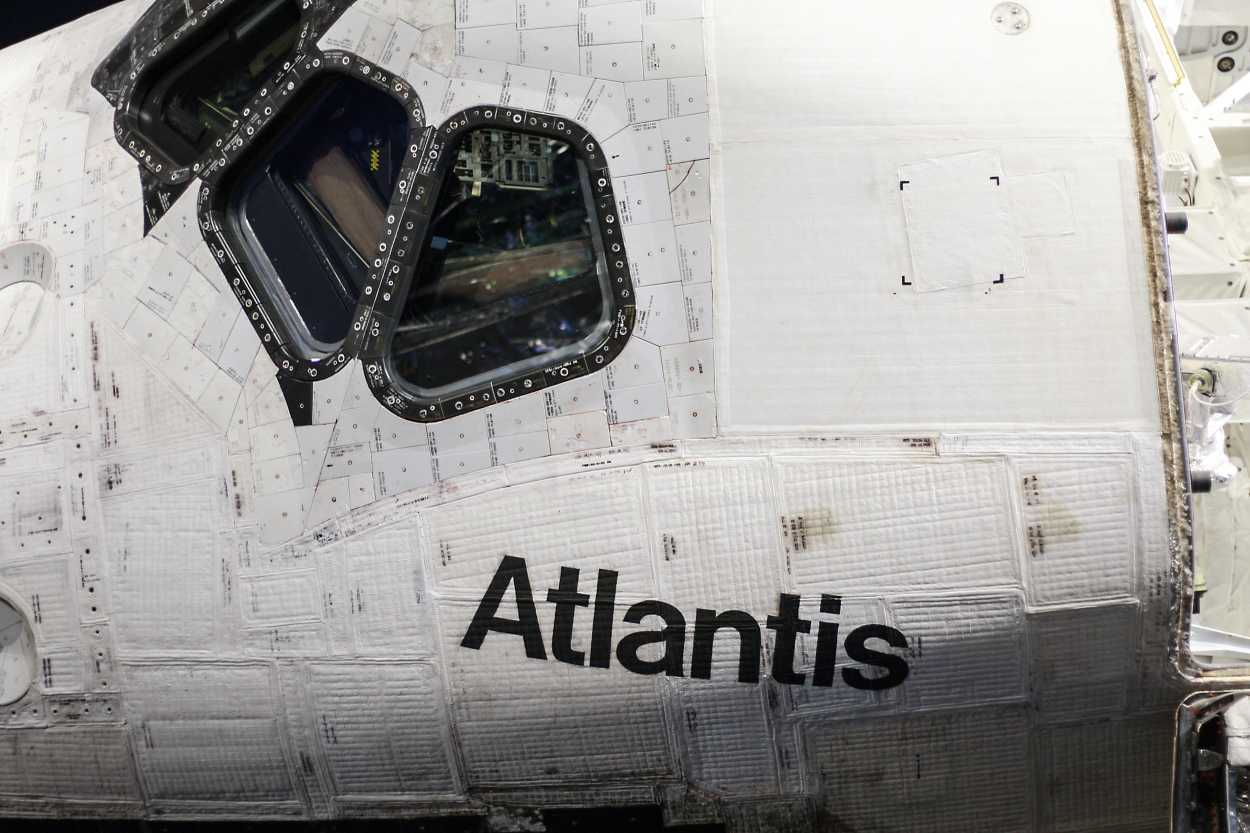 7. Do a little space research before visiting. We were surprised that none of the exhibits we saw seemed to cover much information about space itself. We expected that the majority of the KSC would be focused on launches and NASA's space projects, but we never really saw information about why space travel is important.
8. Many of the building's entrances require you to enter through a timed film-showing, but ask the staff to allow you to skip the films if you wish. While we sat through each one (and the majority were interesting), we saw several folks exit the theaters early via the theaters' exit doors. If you're short on time or there mostly for the physical objects (rather than the majority CG films), you may want to just slip out when you have the chance.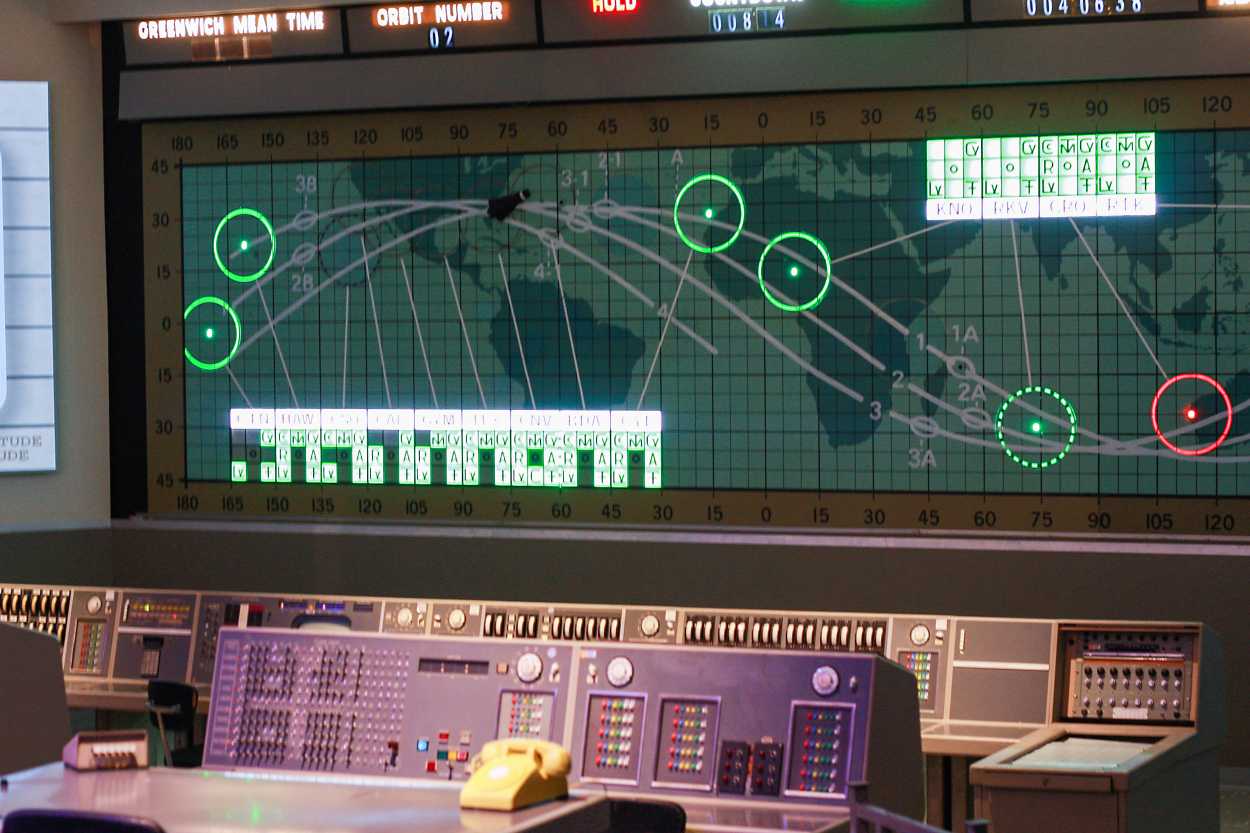 9. It may seem obvious, but make a point to see the exhibits you are most interested in first. You may be surprised how interesting you find some of the other exhibits, which wouldn't leave much time for the things you came to see.
10. Reserve well in advance if you plan on watching a rocket launch. KSC provides more information here, and you can view the launch schedule on their site as well. Most launches seem to occur on weekdays, so there wasn't one on our visit. We did get to see the VIP launch area on the bus tour, and it seems like a great location to view a launch.
*Bonus Tip: See Swampy, the World's Largest Alligator on your way in or out of KSC via SR 50 at Jungle Adventures (address: 26205 E Colonial Dr, Christmas, FL 32709). You won't regret it.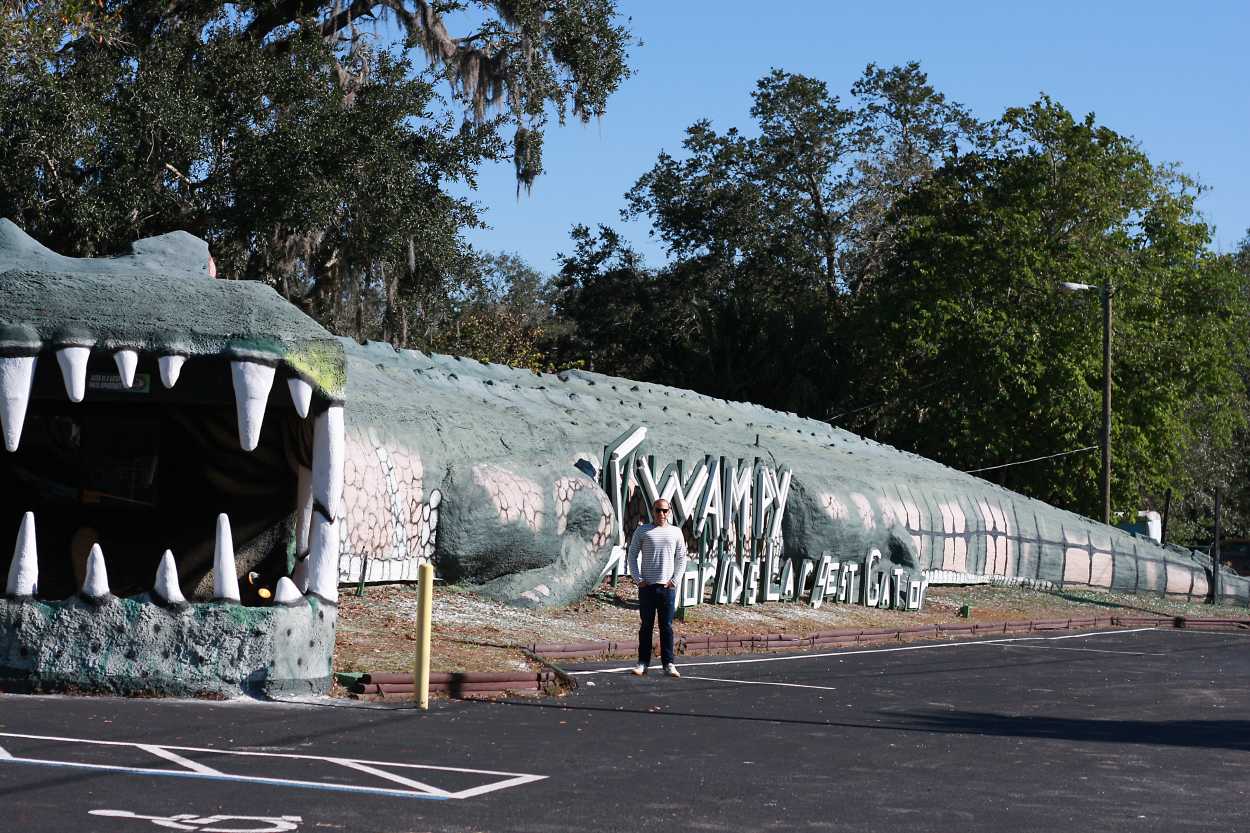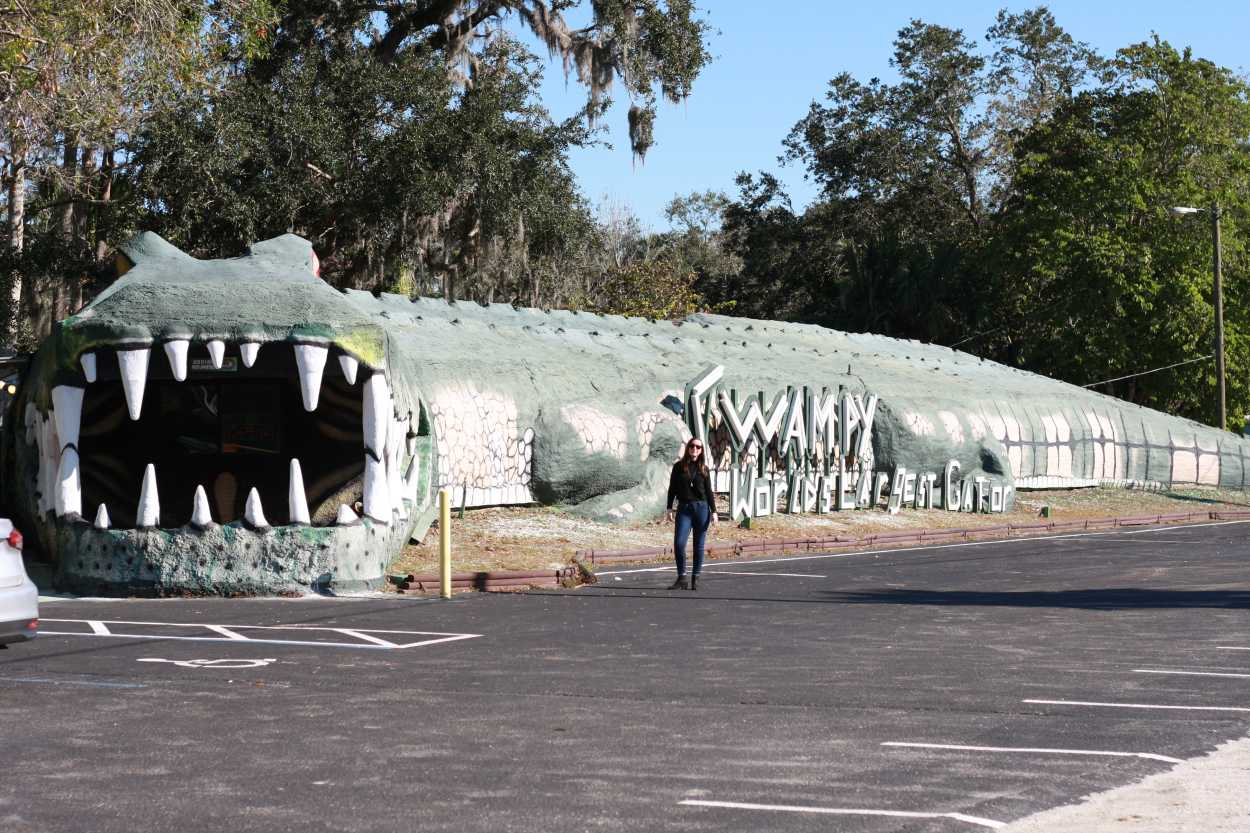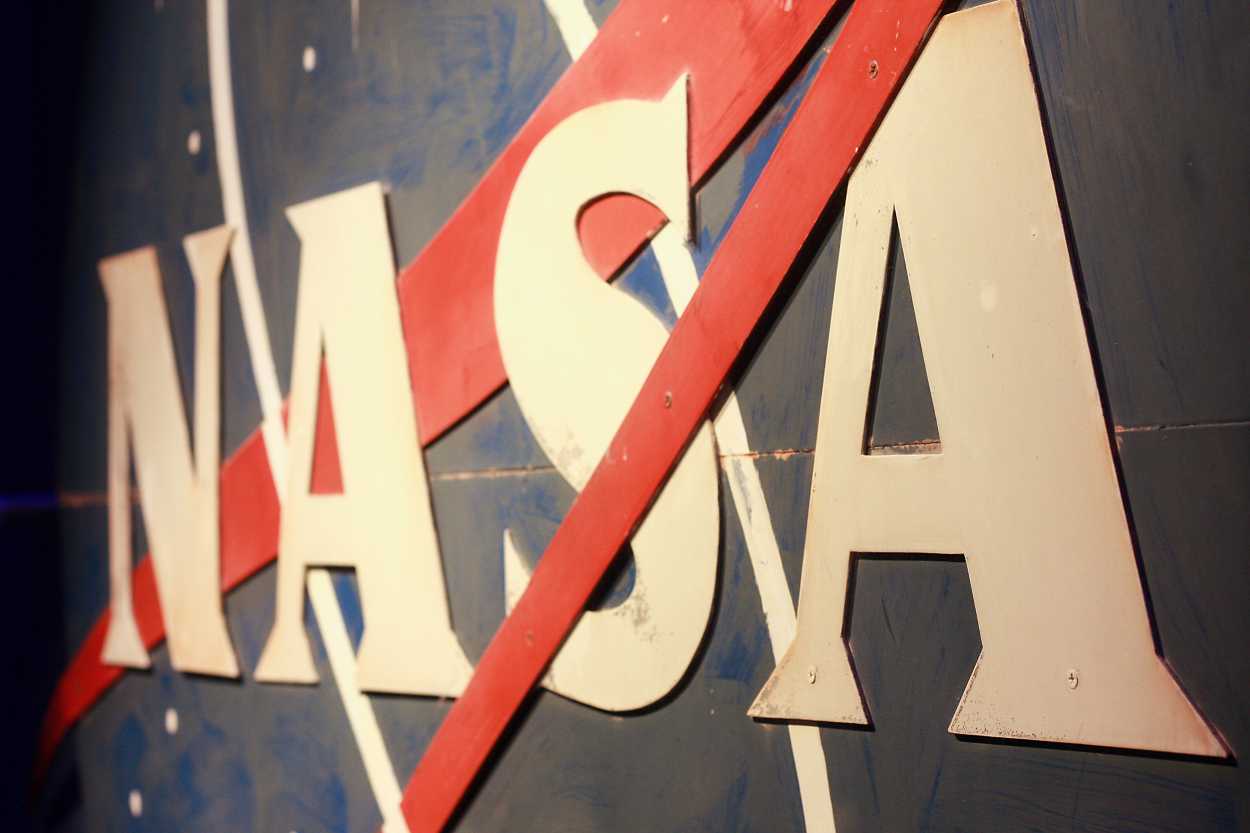 Kennedy Space Center is located about an hour east of Orlando, which makes for a perfect side-trip if you're in the area. If you decide that one day's visit won't be enough, KSC offers multi-day passes as well. Carpool if you can, as the park charges for parking.