Spaceflightinsider partners
Mass To Orbit
45 kg to 28 degree orbit
35 kg to 98 degree orbit
Propellants
Oxidizer: Liquid Oxygen
Fuel: Advanced Propylene
Engines
1st Stage: 3x 5000lb
2nd stage: 1x 800 lb
Pressure fed / no pumps
Launch Sites
Kodiak AK: 90-100 degree orbits
Cap Canaveral FL: 28-58 degree orbits
Launch Rates
IOC: 12 per year
FOC: 100/year
Structures
Carbon Fiber
7X Reduction In Parts Count
Reusable First Stage
Payload Accommodation
1U, 3U, 12U without dispensers
Micro/Small satellites
Size
12m tall x 1.1m diameter
685 kg Dry Mass / 5100 kg GLOW
Reusability
Demonstrated reusable 1st stage
Parachute / UAV Recovery
Post flight refurbishment
Prototype suborbital flight
Vector lift mass from Cape Canaveral Air Force Station (CCAFS), Pacific Spaceport Complex Alaska (PSCA).
Vector lift mass from Cape Canaveral Air Force Station (CCAFS), Pacific Spaceport Complex Alaska (PSCA) with the optional electric third stage which launches to a 200-250 km circular orbit and raises the inserted satellite mass to desired orbit altitude with minimal mass required.
Fairing volume. Dimensions are in inches.
Цитата
Tiny rocket company aims for 100 launches a year—and it just might succeed
Vector Space Systems completes a successful test flight and has its first customer.
Eric Berger – 8/2/2016, 6:05 PM
Alone in the Mojave desert, the tiny rocket stood barely as tall as a basketball goal backboard. Launch control was a laptop inside a nearby bunker, and the small gathering of aerospace engineers and investors seemed almost like a rocket hobby club as it watched the vehicle soar to about 5,000 feet before parachuting back to Earth. But this scene may have represented something much more than that. With its small-scale test Saturday, the company Vector Space Systems took another step toward upending the rapidly expanding small satellite launch market.
Not since the Germans and their V-2 rockets during World War II has anyone launched more than a few dozen of the same rockets per year. Now, within about five years Vector intends to launch as many as 100 of its 13-meter-tall Wolverine vehicles annually, with a capability to put a 50kg satellite into low-Earth orbit. The company aims to fill a niche below the current generation of launchers being developed by companies such as RocketLab and Virgin Galactic, with rockets capable of delivering 200 to 250kg satellites to low-Earth orbit.
So far, it seems like a good bet. On Tuesday morning, Vector announced that it has acquired its first customer, Finnish-based Iceye, to conduct 21 launches of the company's commercial synthetic aperture radar satellite constellation. "Getting your satellite into orbit is one of the biggest challenges for new-space companies, but there just isn't the launch capacity right now," Iceye Chief Executive Rafal Modrzewski said in a news release.
Small satellites, big market
The two companies are already working together. According to Jim Cantrell, chief executive of Vector Space Systems, Saturday's test flight in Mojave, California, carried a prototype of an Iceye microsatellite core computing and communications systems to see if it would survive launch conditions (it did). Vector's sub-scale launcher, named the P-20, also tested some prototype upper stage engines.
The test will help Vector finalize design of its Wolverine rocket, which is based upon technology fr om Garvey Spacecraft Corporation. The two-stage rocket will be powered by liquid fuels, and it's made of all composites. Gross liftoff weight is 5 tons. Vector intends to offer small satellite companies the capability to launch within three months of demand into any desired orbit from Kodiak Launch Complex in Alaska or Cape Canaveral in Florida. Launch costs will range from $2 million to $3 million (£1.5 to £2.2 million).
Vector is betting on demand to grow for constellations of satellites that are 50kg or smaller, which may include a configuration of several cubesats. Right now these customers have to share rides on larger launch vehicles, and in an interview with Ars, Cantrell said the primary payload determines when and wh ere the satellites get released in space. "It's almost like they are children sitting at the table, to be spoken to and not heard, and to wait until the parents are gone before they can be dropped off," Cantrell said.
Vector expects companies to be enticed by the opportunity to determine when they launch and what orbit they're delivered to in space. The company can also offer a consistent launch interface on the same rocket every time. With that approach, Vector may be proven right. In addition to Iceye, Cantrell is in discussions with four other satellite constellation companies. "I'll be honest, it's going better than I ever thought," he said. "It's been surprising. The customer response to this vehicle has been tremendous. It's conceivable we could have a full manifest in short order."
More than a paper rocket
In reality, Vector is aiming to become the first mass-produced rocket company. SpaceX, on a good year, now launches a dozen times per year. It is seeking to double that total in 2017 or 2018 with its much larger Falcon 9 rocket. But with this much smaller, 13-meter-long rocket that can fit inside a semi-trailer, Vector believes it can increase the sale of launch much further. Instead of clearing millions of dollars per launch from a few launches a year, the company intends to make money by flying a lot. "The economics are different with the micromarket," Cantrell said. "We're looking at creating a fundamentally different business proposition than anyone else is looking at."
Vector remains on track for its first orbital launch in 2018, Cantrell said, and the company aims to increase the launch cadence to about 100 vehicles per year by 2020 or 2021. Perhaps the biggest issue is range constraints—making sure the company has clearance from launch site officials. While Vector may do some launches from Cape Canaveral Air Force Station in Florida, it will primarily operate from Alaska, which has a much less crowded range. That works out well, Cantrell said, because many of the polar orbits desired by customers are easier to reach from northern latitude launch sites.
For now, those remain big dreams. A contract from Iceye may validate Vector's business plan and technical ideas for the Wolverine rocket, but Vector must still grow its small test rocket into the full-size model, and it must fly from 5,000 feet all the way into space. "The first thing we have to do is show the world we're not a paper rocket," Cantrell acknowledged.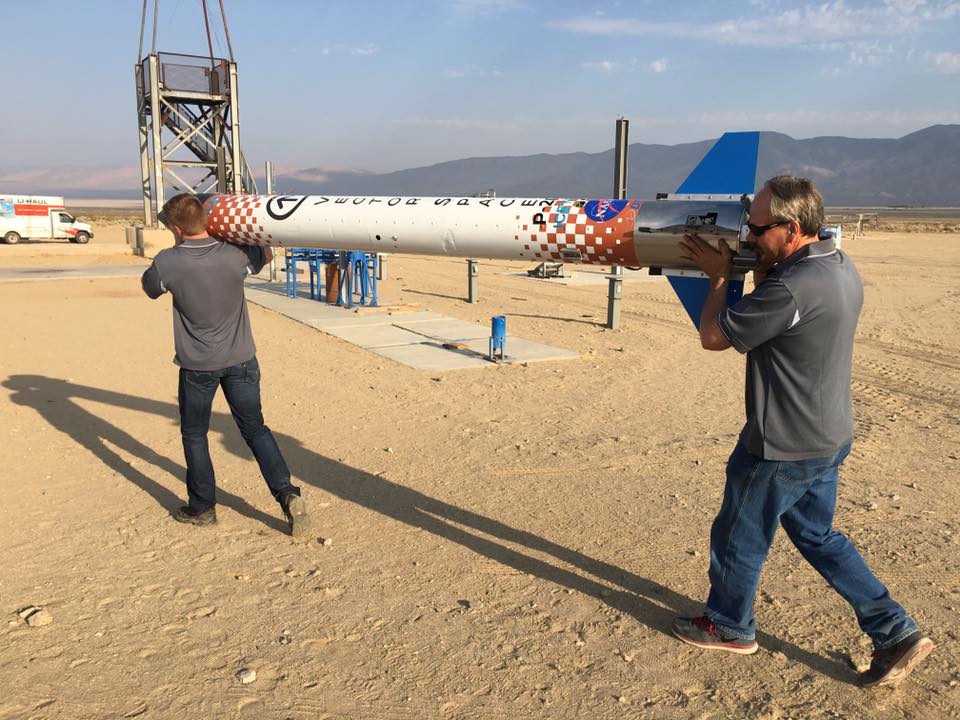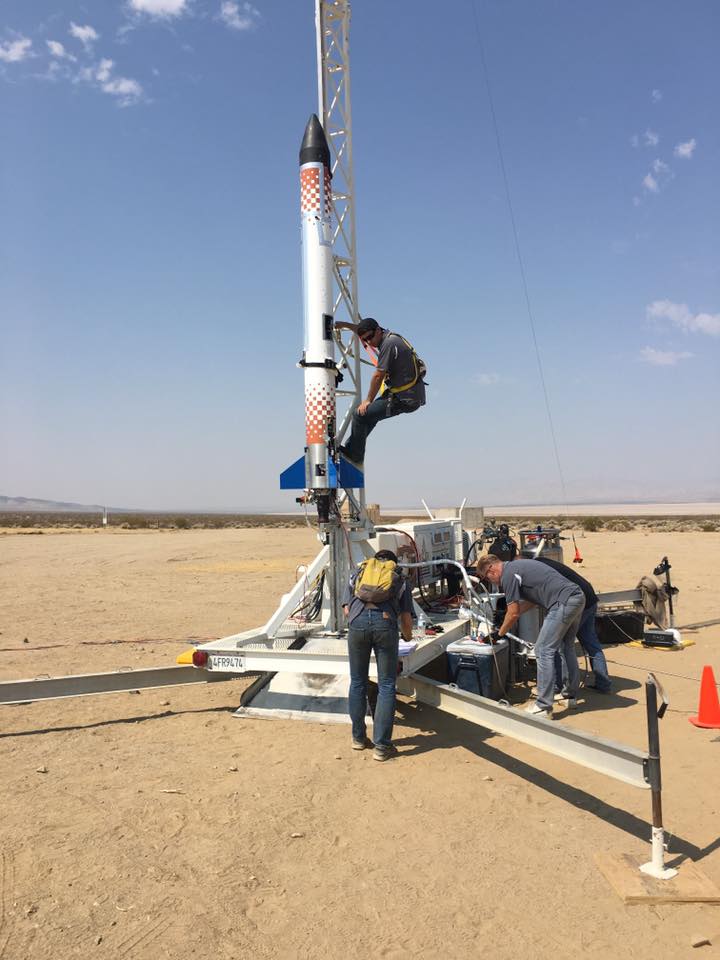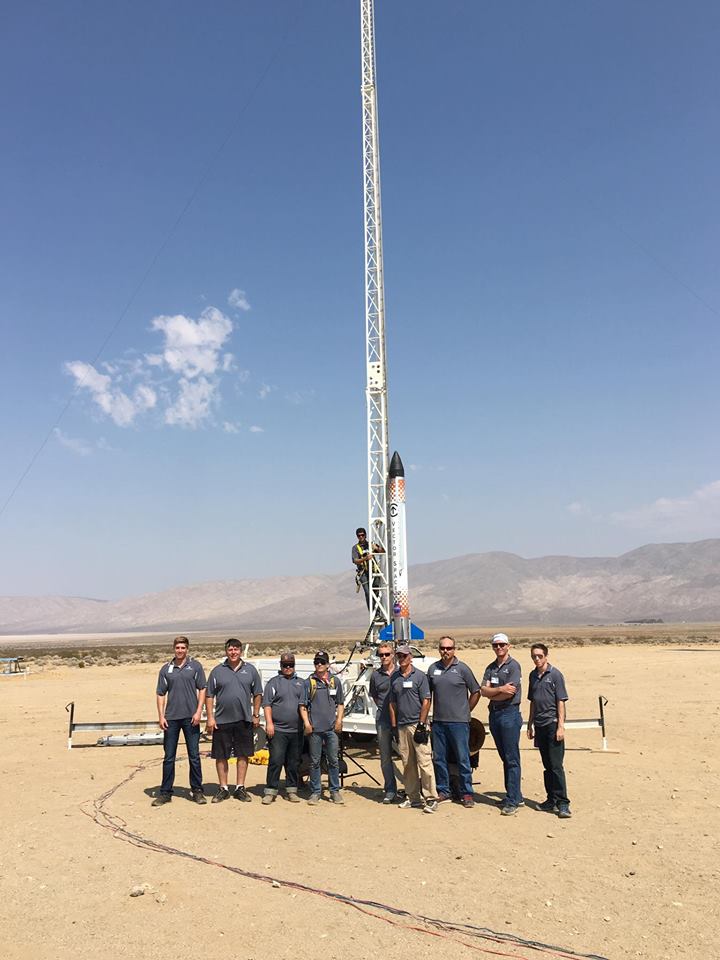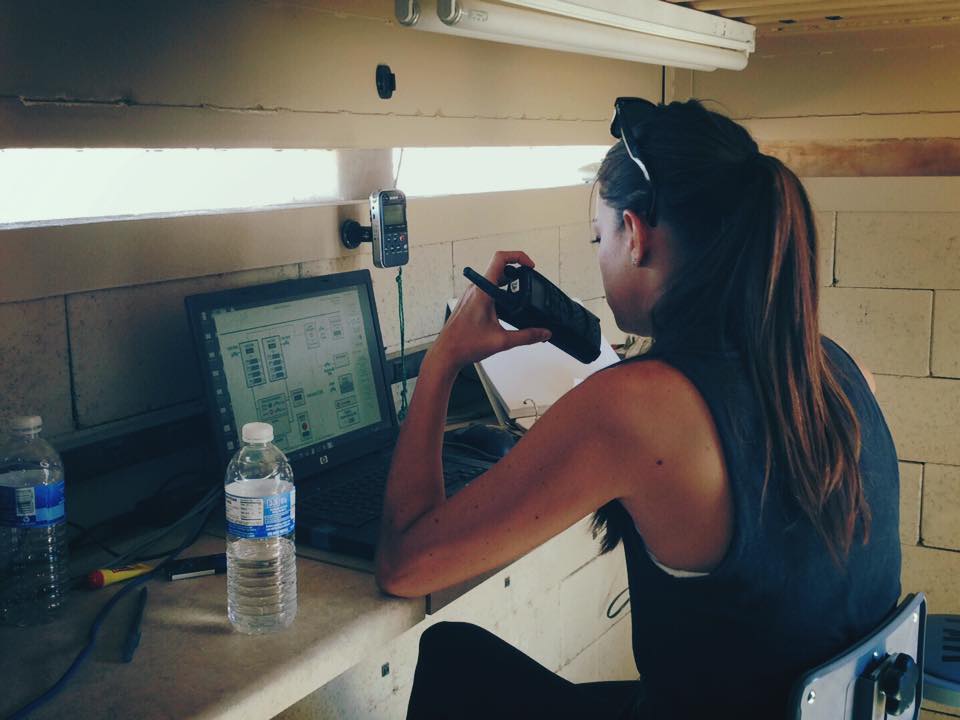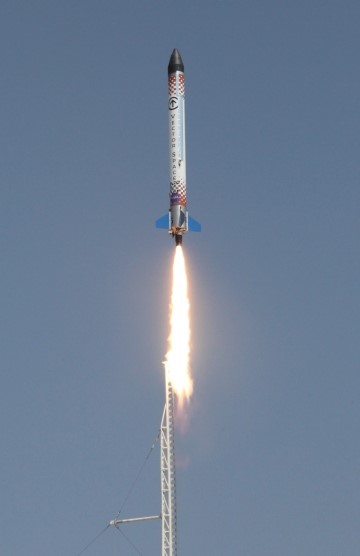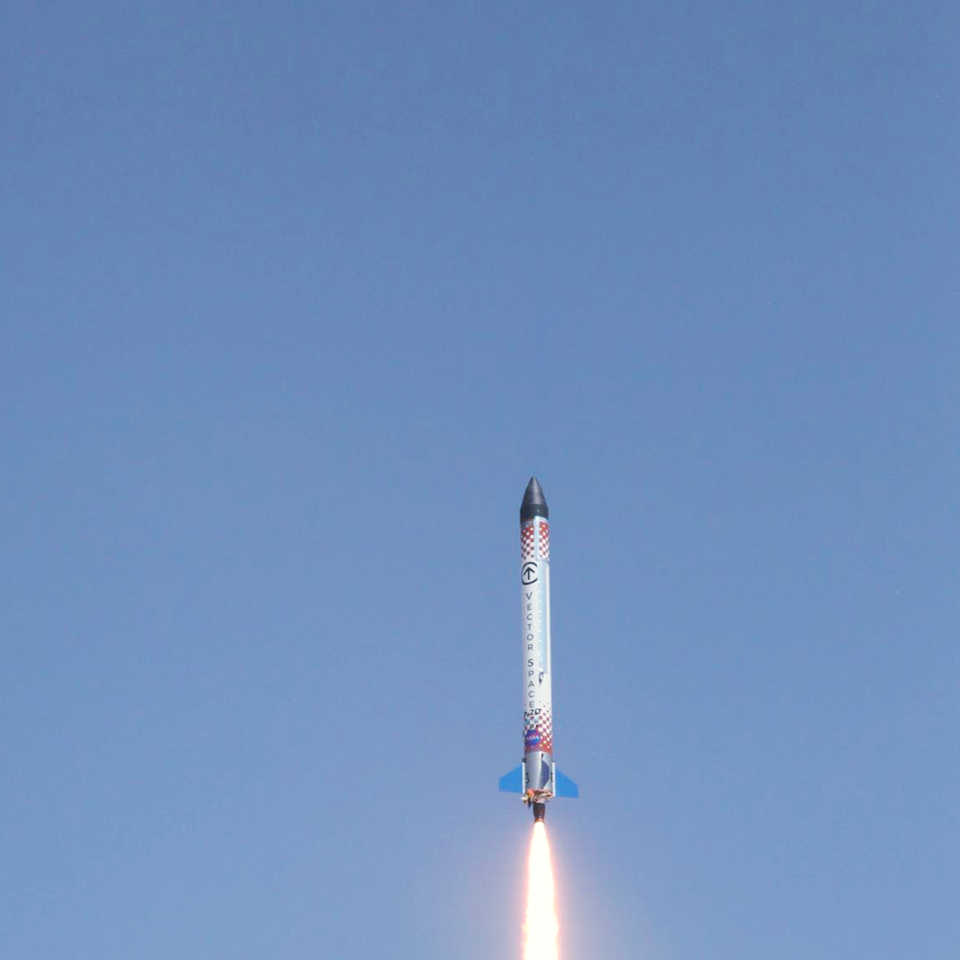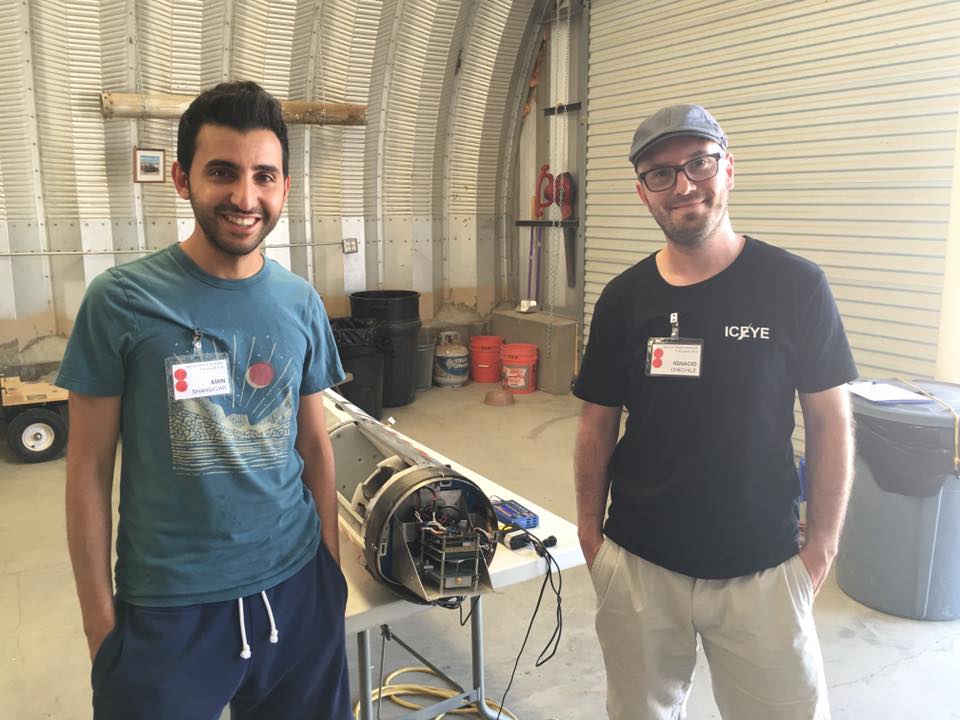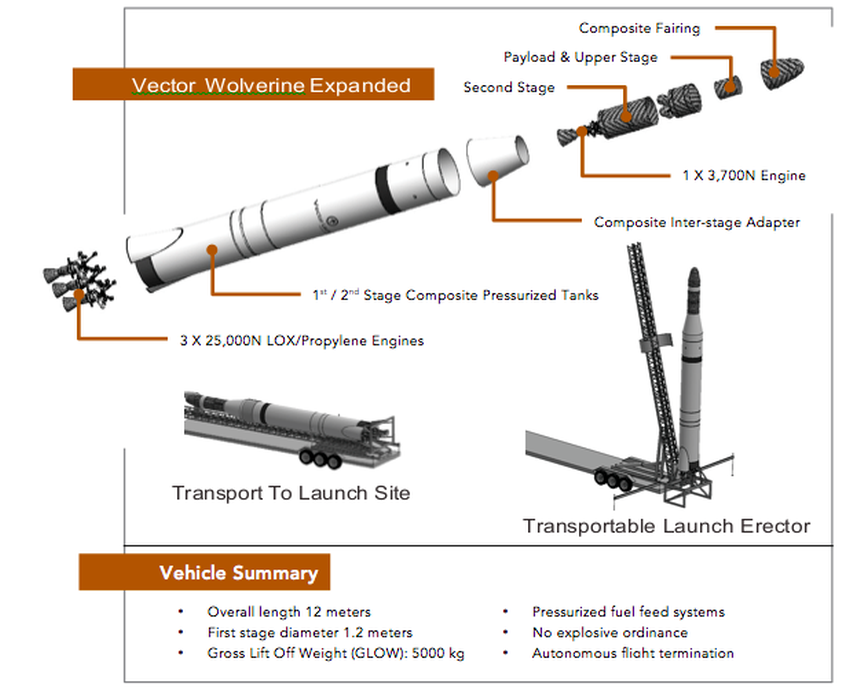 Цитата
Brian Berger ‏@ Berger_SN 6 ч.6 часов назад
Garvey: Vector can stay alive on 12 launches a year. Schneider: Rocket Lab "will survive on well less than 12 a year." # WSBR
Brian Berger ‏@ Berger_SN 6 ч.6 часов назад
Garvey: Vector still debating whether minimum launch rate is 12x or 24x a year. # WSBR
Brian Berger ‏@ Berger_SN 6 ч.6 часов назад
Vector & Virgin Galactic counting on customers to pay more per kilogram for schedule certainty and a better ride. # WSBR
Цитата
Vector Space Systems Announces $60M Agreement with York Space Systems
Partnership extends micro satellite launch capabilities and reduces cost to manufacture spacecraft, eliminating barriers for entrepreneurs
News provided by
Vector Space Systems
Oct 17, 2016, 10:00 ET
TUCSON, Ariz., Oct. 17, 2016 /PRNewswire/ — Vector Space Systems , a micro satellite space launch company comprised of new-space industry veterans from SpaceX, Virgin Galactic, McDonnell Douglas and Sea Launch, today finalized an agreement with York Space Systems , an aerospace company specializing in small and medium class spacecraft, to conduct six satellite launches from 2019 through 2022 with the option for 14 additional launches. The first launch through the agreement will also be the inaugural launch of the Vector-H vehicle, which is capable of launching 100 kg into orbit, and will provide an integrated spacecraft to customers through a standardized platform.
York Space Systems will use the launches with Vector Space Systems to place their standardized S-Class satellite platform into orbit for commercial and government customers. York Space Systems' satellites will also employ the unique Electric Upper Stage which uses Vector Space Systems' propriety electric propulsion technology as the final insertion stage of the Vector-H to place the satellites into orbital altitudes up to 1000 km with zero loss of launch throw mass capability.
"Since our launch earlier this year, Vector has made it a priority to engage with partners who share our mission of making space more accessible to a new generation of innovators, and York Space Systems is a shining example of this type of partner," said Jim Cantrell, CEO and co-founder of Vector Space Systems. "By leveraging Vector's low cost launch vehicle family, York Space Systems will now be able to offer more frequent low cost space access opportunities for new missions and data gathering missions, furthering our mission to eliminate the barriers for startups and entrepreneurs."
York Space Systems currently focuses on small and medium spacecraft supporting a wide range of missions, including visible Earth Observation (EO), Infrared EO, Multispectral EO, Synthetic Aperture Radar EO, asset tracking, weather, communications, signals intelligence, and robotic servicing. The S-Class platform leverages a proprietary design to reduce the cost of manufacture by an order of magnitude, and will see first flight qualification Q3 2017. The platform design can utilize existing ride-share opportunities, and is simultaneously being designed for compatibility with dedicated small launch vehicles, such as the Vector-H. With an inventoried approach, York offers next day delivery supporting the rapid mission program timelines enabled by Vector.
"In this day and age, complementary capabilities and expertise for fielding space-based products and solutions for customers is hard to find," said Dirk Wallinger, CEO of York Space Systems. "Vector is rapidly pioneering low cost rapid launch capabilities, and together we can bring the reality of space exploration to a broader array of commercial and government customers through the engineered compatibility of the S-class satellite platform and the Vector-H. We want to provide the next great ideas, with a turn-key space solution. Our work with Vector will help us do just that." He continued, "Ultimately dedicated responsive launch is a game-changer, it allows us to completely rethink our architectural approaches to space, and opens the skies to the Space data frontier. We are excited to be a part of that, and happy to be partnered with Vector towards that goal."