Spaceflight insider launch schedule
At Bold Marketing Solutions, Inc., we love to spread news news about our friends. Check out our new Articles menu for information about friends and resources. This article, posted November 24, 2014, is about SpaceFlight Insider, an online magazine delivering news on the space program and space exploration.
SpaceFlightInsider.com
Delivers More than Just News about Space Exploration
Look across the night sky; marvel at the sparkling constellations shining down on you; and breathe in the fact that you are blind to a gazillion stars burning brightly out of view. From the beginning of time as we know it, people like you and me have watched the skies and wondered about the immense promise and mysteries of the heavens. Where will the answers come from? The answer is likely in space exploration. Spaceflight Insider brings real-time answers about this topic closer through diverse and objective perspectives on aerospace and aviation in one comprehensive online publication.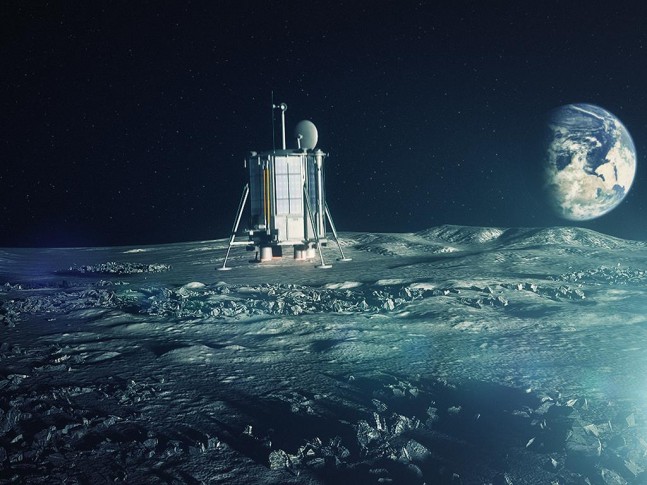 SpaceflightInsider.com—Space Information Platform
PHOTO CAPTION: British Lunar Mission Team rendering for crowdfunded moon mission. Courtesy of SpaceFlightInsider.com
Senior Editor and Spaceflight Insider Founder Jason Rhian noticed that existing space information resources typically delivered news through very specific mediums, based on individual niche interests and business strengths. That observation Rhian to wonder what if a single news outet offered what all of them did in one comprehensive space—compelling photos, a launch schedule, and current news? What if the medium also provided the news objectively, e.g., without political filters?
The result of his musing is a stunning website chocked full of information for aerospace and aviation enthusiasts. Before launching Spaceflight Insider, Rhian contributed to Space.com, Aviation Week, and Universe Today; and he also completed two internships with NASA.
Now Rhian says, "We put all the primary building blocks in place over the past year, and we are excited to debut our first live (video) launch show in December." That announcement was made possible after constructing the infrastructure needed to transform his concept into a serious media vehicle.
"We want readers to say, "Holy Cow! Everything is here," Rhian said. "If you're looking for a brief on a specific launch, space news, photography and illustrations, or even industry contacts, Spaceflight Insider is organizing it for you."
Telling It Like It Is
Formerly a corrections officer with the Hillsborough County Sheriff's Office—and inspired by what he believed was inaccurate reporting on the Columbia disaster—Rhian decided in 2003 to pursue his passion for space. "When Columbia exploded, everybody on TV from the space industry acted as if they were better authorities than other people. They seemed to be reporting opinion as fact. Some were saying things that I knew was false. Other people were asking questions that were ridiculous or presenting crazy information as fact. I noticed and remember one major media outlet getting so many things wrong. And I thought that was wrong and rather than get upset – I should do something about it."
Rhian, who believed that the job of the journalist was to get the facts right, headed to college to learn how to make that happen. "I went back to BCC (Brevard Community College), got my two-year degree, then resigned from the Sheriff's Office and entered the University of South Florida to pursue my bachelor's degree in pubic relations."
Admitting that he doesn't come from academia, or even the space industry itself, Rhian expressed his goal to deliver an outside, unbiased, journalistic perspective through his online journal.
"But, we also take the time to connect on 'the inside'. For example, we get people access to events, open doors for them, and help them enjoy what's happening with launches and space events. As a soldier and corrections officer, I had served my community for 14 years. Now, I am giving myself over to serving the community by telling the space story as honestly and fairly as possible," Rhian said.
Why does story telling concern Rhian? "There are some space websites whose content delivers vehement opposition to private space comapnies for example. Prejudices also abound about NASA programs and show through in other written reports." At Spaceflight Insider, we view ourselves first as journalists. We present news openly and objectively. We don't judge. We report. That's it. Our job is to tell the story as it is, not as how we would like it to be." he added.