UVA Today
International Space Station to Pass Within View Wednesday Evening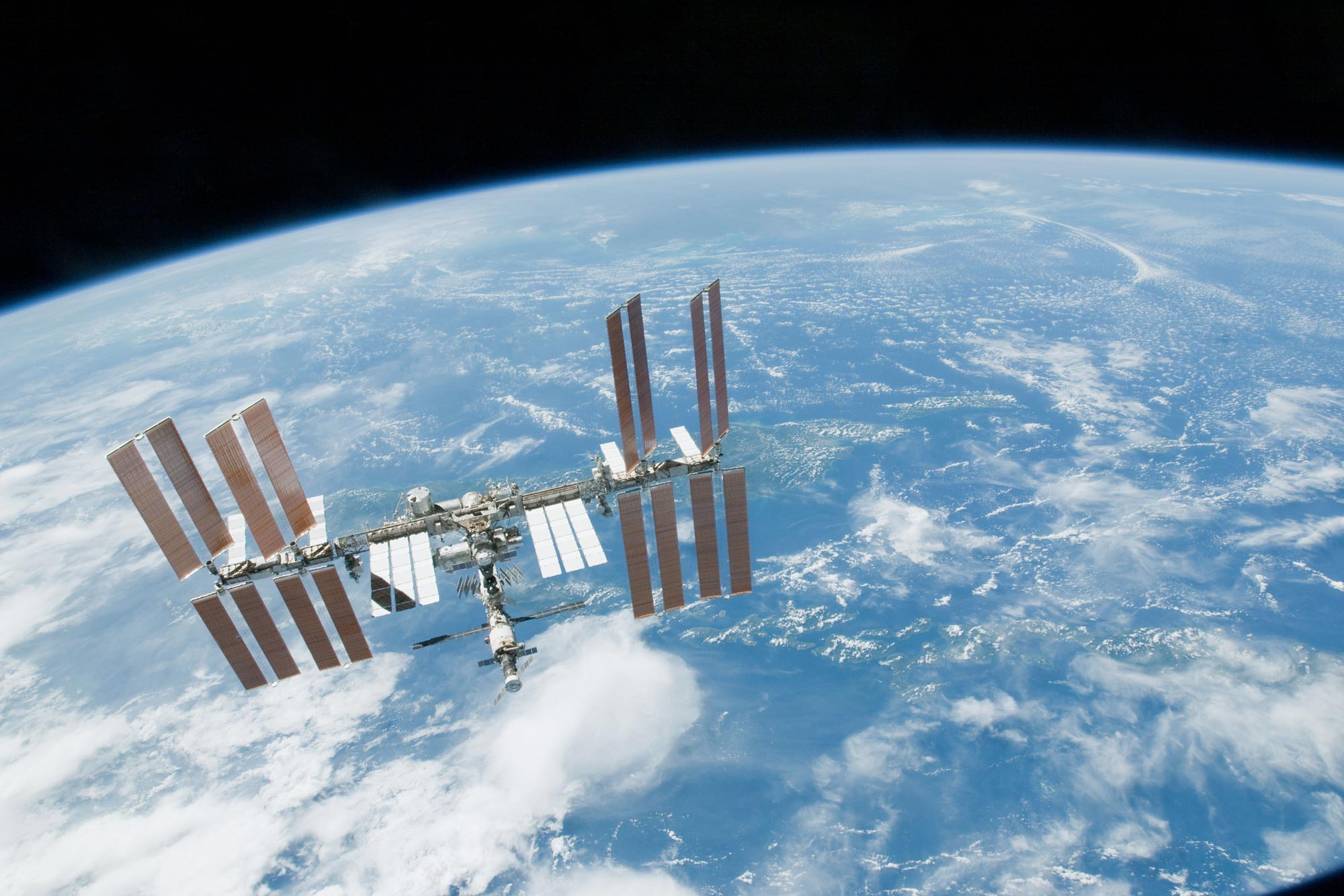 Riding high – but not that high – the International Space Station will pass over and within sight of Central Virginians on Wednesday from 6:35 to 6:40 p.m. (It will do so again Thursday night, but the weather is likelier to be cloudy, so Wednesday is the night to get your view.) The space station will be 260 miles above Earth, traveling from southwest to northeast.
"The ISS looks like a very bright star moving slowly across the sky," University of Virginia astronomy professor Ed Murphy said Friday in a newsletter to members of the Friends of the McCormick Observatory. "It is visible when the sun has set for us on the ground, but the sun is still shining at the altitude of the ISS."
What viewers will see is sunlight reflecting off the solar panels of the space station.
Murphy said the space station's orbit is oriented in a way that makes it visible to Central Virginians every few months as the craft travels southwest to northeast, with six astronauts currently aboard. A few weeks later, it passes over again, traveling northwest to southeast. Those next passes will occur in early February.
ed_murphy_da_inline.jpg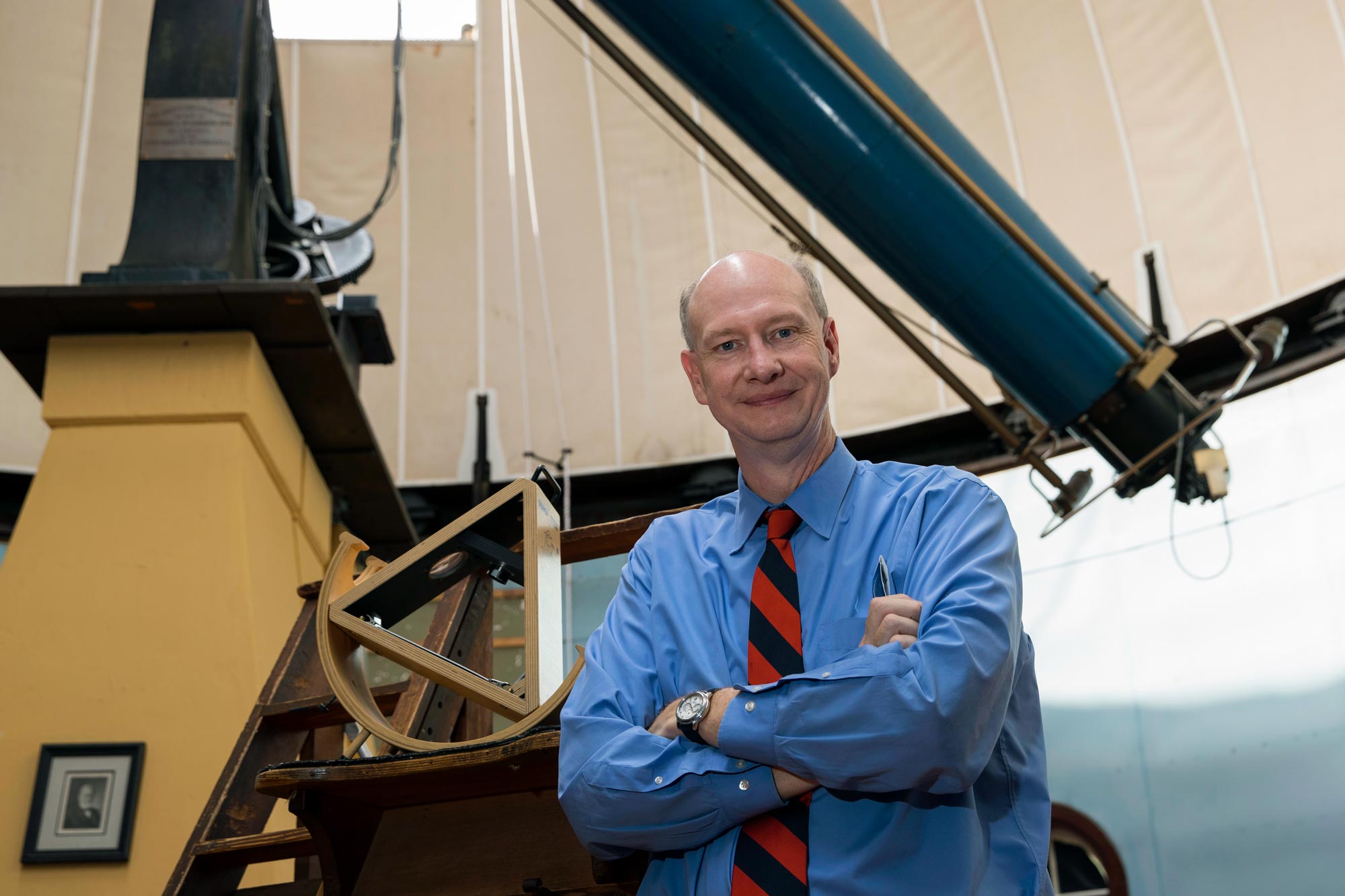 Murphy recommends that space station-gazers go outside this evening a few minutes before the pass to allow time for their eyes to adjust to the darkness. Face the southwest. Then, a minute or two after 6:35, if the sky is reasonably clear of clouds, you will see the space station appear like a particularly bright star moving fairly slowly upward across the sky. After a few minutes, as it glides toward the northeast, it will pass into the shadow of the Earth and quickly fade from view. The craft is traveling at 17,100 miles per hour, but appears to move slowly because of its distance from Earth.
Aboard the space station are NASA astronauts Jessica Meir and Christina Koch, who on Monday – Martin Luther King Jr. Day – replaced some batteries on the craft, and thereby completed history's third-ever all-woman spacewalk. (They accomplished the first all-female spacewalk last October.)
"This has really been an amazing experience," Meir is quoted by media as having said after Monday's expedition outside the ship. "Today is also Martin Luther King Day, a personal hero for both me and Christina. I will borrow his wise words for this moment: 'We may have all come on different ships, but we are in the same boat now.' When one has as spectacular a view as we had today looking down on our one common home, planet Earth, his words resonate loudly."
Tonight, Central Virginians have an opportunity to look up to the astronauts, as they sail overhead looking at us.
For more information about ISS tracking, click here. For information about the Friends of the McCormick Observatory, click here.