RI Articles
" >
Photo: Leone via Google Maps
Multi-brand luxury retailer Leone will shutter its Vancouver store this spring after 33 years of operation. The retailer introduced many of the world's top brands to the Vancouver market over the years, some of which have since opened standalone stores or have moved into competing multi-brand retailers.
Leone has begun a clearance sale and will shutter within the next three months according to an employee in the store.
We reported last month that Leone had downsized its store substantially after it exited a large lower-level space that was home to contemporary fashion brands as well as an in-store cafe. The retailer has since decided to pull the plug on its operations entirely amid intense competition in Vancouver's luxury retail market.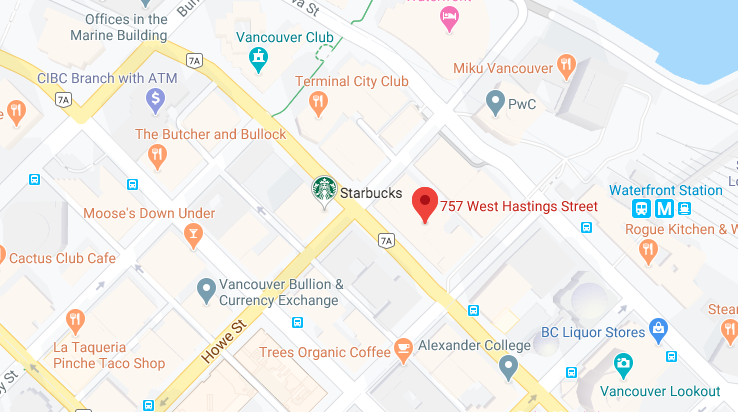 " >
Sinclair Centre lease plan
Luxury retail sales in Vancouver are said to be seeing a downturn for several reasons. The coronavirus scare has reduced the number of Chinese visitors to the city while many are avoiding social situations. However the coronavirus is only a recent phenomenon and other issues are more likely at play. That includes a boycott by some Chinese after Canada arrested Huawei's CFO in December of 2018 as well as issues surrounding Hong Kong protesters where Prime Minister Justin Trudeau expressed a pro-democracy sentiment. A crackdown on money leaving China is also said to have had an impact on luxury retail sales in Canada and particularly in Vancouver.
Leone introduced many luxury brands to the Vancouver market over the years, many of them Italian. Founders Alberto and Maria Leone opened the current Leone storefront at 757 West Hastings Street in the Sinclair Centre in 1987 in a 12,000 square foot one-level space that resembles an Italian galleria. When it opened, a Versace fashion boutique was a first for the city and it remains operational today. In 1996 the basement level space spanning nearly 12,000 square feet was added for contemporary brands with the floor being called 'A-Wear' and then 'L2', and a mezzanine level was subsequently added to house additional fashions that formerly included a Burberry boutique and a footwear area.
As discussed in our previous article, Alberto and Maria Leone moved to Vancouver from Montreal in 1970 and after opening a hair salon, introduced a fashion concept called 'Alberto Boutique'. Several locations opened prior to them being amalgamated into one storefront at CF Pacific Centre in 1974, which remained operational until the current Leone space opened at the Sinclair Centre in 1987. At the time, the store cost about $4 million to build.
" >