How the 2009 Air Jordan XI "Space Jam" Changed Sneaker Culture
Michael Jordan's patent leather sneakers from the 1996 film helped change the way people look at sneakers over 10 years later.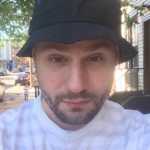 Associate Editor of Complex Sneakers. @matthewjwelty
'Twas two days before Christmas on December 23, 2009, and sneaker connoisseurs, moms, and significant others were huddled in lines with the hopes of procuring a pair of "Space Jam" Air Jordan XIs at malls and sneaker stores across the nation. It wasn't just a crazy day for footwear retailers and consumers; it would be a pivotal moment that would shape the direction of sneaker culture.
The 1996 film Space Jam was a fictional comeback of sorts for Michael Jordan who had hung up his Nike sneakers in 1993 after his father's death to play baseball. The movie, in which Jordan stars alongside Bugs Bunny and the rest of the Looney Tunes squad to defeat the Monstars, was a cultural touchstone for those who grew up in the 1990s. Besides cameos from Bill Murray, Larry Bird, Charles Barkley, and Patrick Ewing, the film also featured a pair of sneakers that stole the show: a mostly black Air Jordan XI with a white midsole, icy outsole, and a Concord-colored Jumpman. The shoes became a grail for collectors, and their subsequent re-release in 2009 turned regular folks into sneaker fanatics.
Today, Jordan Brand is expected to release a pair of Air Jordan XIs to coincide with the holiday season every year. But this tradition was in its infancy in 2009. The company had released the black-and-red "Playoff" XIs in a pack with the white-and-black "Taxi" Air Jordan XIIs the year before, which caused lineups and people bringing weapons to them to keep themselves safe and get these sneakers for themselves or purchase them as a last-minute gift. That hype, however, would be topped when word came out that the "Space Jams" would be coming back for the second time ever, following a retro in 2000.
In the mid-2000s, the biggest selling point in the niche sneaker market was footwear with stories tied to them. Nike SB, the brand's skateboarding offshoot, designed shoes that were inspired by beer, rap albums, and food. These storylines made consumers feel a closer connection to the products, and it also increased their value on the secondary market. Jordan Brand started to flirt with this idea, too, but the pop-cultural impact of the Space Jams was on another level. People who didn't even know what the sneaker was were coming up and asking for it, months and months and months before its release.
"It became the big Christmas gift for the younger kids," says Ray Cruz, who was the manager of Foot Locker in the Union Square area of New York City for the Space Jam release.
What made the Space Jam release day feel special is that it was one of the last times that a sneaker of this magnitude was sold on a first-come, first-serve basis. "There definitely weren't any tickets for the Space Jam release," Cruz says. "It was still the days of people respecting the line up. People would even make lists [with the campers spots in line]. I remember people in line all taking turns to go get coffee and hot chocolate and stuff like that. That wouldn't happen today." ​
Not everyone who got the sneakers, however, got their pair by lining up for them. Sneaker boutique Extra Butter in Rockville Centre, New York, held a special screening of Space Jam the night before the sneakers came out. "Only a couple people came, maybe eight people, and they didn't know we were offering a ticket that held their pair; a few days later, when we had the actual release, they didn't have to wait in line," says the store's co-owner, Jason Faustino . "When word got out, the panic set in. These releases were pretty limited, and that took away from the pairs we would sell to everyone else."
The release at Extra Butter nearly descended into madness during the night-long campout. "At one point, two or three guys took their folding camping chairs and collapsed them, so they were like a sword—you know, just facing off about to swing," Faustino says. "The guys in the front of the line, who were swinging the chairs, were the real-deal campers who stay the whole time, don't take bathroom breaks, or go home and sleep. They just sat there and froze their asses off and did things the right way. When anyone else tried to pull nonsense in line, they were policing it."
​It didn't matter if people remembered if Michael Jordan wore the sneakers in the film or during the 1995-1996 season, there were people who viewed them as a hot commodity and were committing crimes to get their hands on pairs. Two different Foot Lockers in Atlanta were broken into, with the second store having Space Jams stolen from the store. As reported by The Shoe Game's Gerard Smith, the shops had their storefronts smashed with a van by the "30 Deep" gang. "Within a few hours, six out of the 12 people [involved in the crime] were caught in [Atlanta neighborhood] Mechanicsville, and the police caught them with all the merchandise. That's crazy, right? A total of 12 Space Jams were stolen and recovered before the burglars were able to sell them. Overall, the total value of stolen merchandise was well over $10,000," he wrote.
The violence aside, the Space Jam release was significant for other reasons, as it helped start the tradition of Air Jordan XIs every holiday season. Last year, Jordan Brand was able to sell over 1 million pairs of the "72-10" Air Jordan XIs, which released in December. After the Space Jams came out, they were followed up by the "Cool Grey," "Concord," "Playoff," and "Legend Blue" XIs in subsequent years.
"It started sneaker collecting for the average Joe, because they wanted them all," Cruz says.
The sneakers are set to come back this December, 20 years after they first came out. A lot has changed in the sneaker industry since then: Michael Jordan is no longer playing professional basketball, Kanye West is making people line up in droves for his Adidas Yeezys, and the term "sneakerhead" is a real, marketable thing. But Air Jordans still hold their cultural relevance, and people will come out in massive numbers for these shoes—just like they did in 2009.