Use your career plan to begin your job search. Identify specific roles and companies you're interested in applying to, and compare those preferences and requirements to your career plan. See if there are steps you still need to take or if you're qualified to apply.
The 6-Step Career-Planning Process
The career-planning process allows you to identify your strengths and interests so you can discover professional opportunities you're likely to enjoy and excel in. This process includes a series of simple steps and can be reused throughout your career path to ensure you're working toward goals that still satisfy you. In this article, we explore common stages involved in the career-planning process and how to complete each stage.
Career planning is the process of discovering educational, training and professional opportunities that suit your interests, passions and goals. Before searching for jobs, you should set achievable long-term goals that identify what you want to be doing along your career path at five, 10, 15, 20 years and so on. Then, you can set short-term goals between each stage to ensure you have clear, actionable steps you can take to reach your long-term goals. Career planning allows you to outline your goals and reevaluate them as you progress.
Objectives of Career Management
Assisting employees to improve their performance: Career management programmes strive to involve employees in setting their own goals and recognizing their strengths and weaknesses. It assists employees with the identification and facilitation of training needs and opportunities. This is mainly achieved by building a process of feedback and discussion into the performance management systems of institutions.
Clarifying available career options: Through career management programmes employees are informed of career options available within the institution. It assists employees with the identification of skills and other qualities required for current and future jobs. Most career management programmes seek to focus employees career plans upon the institution, thereby enhancing their commitment to the institution. In doing this, career paths are developed that indicate mobility in different directions in the institution for employees.
Aligning the aspiration of employees with organizational objectives: Many organizations attempt to assist employees in their career planning through career management programmes. Career management programmes furthermore seek to improve the matching of jobs with the right employees. An assessment of the skills and competencies of employees could assist in accommodating them in positions that suit them better. Through the application of practices such as transfers and rotation, an institution's operational effectiveness can be improved. Career management programmes can also result in a reduction in the need to recruit externally as employees with the required capabilities are revealed through their career planning
activities.
Staffing inventories: Effective career management ensure a continuous supply of professional, technical and managerial talent for the fulfillment of organisational goal.
Staffing from within: Most organisations like to promote employees from within for available positions because of the many potential advantages. In order to recruit from within, it requires a strong career management programme that ensures effective performance of employees in their new jobs.
Solving staffing problems: Effective career management may serve as a remedy for certain staffing problems. Rate of employee turnover can be slashed because of the feeling that there is existence of opportunity within the organisation. It may be easier to go for new recruitment as the company develops its employees and provides better career opportunities.
Satisfying employee needs: The current generation of employees are very different from those of past generation in terms of their set of needs. Again higher levels of education have raised their career expectations and many of the employees hold their employers directly responsible in providing better opportunities for realization of their career expectations.
Enhanced motivation: Since, progression along the career path is directly related to job performance, an employee is likely to be motivated and perform at peak levels to accomplish career goals.
Employment equity: Effective career management demand fair and equitable recruitment, selection and placement and try to eliminate discriminatory practices concerning promotions and career mobility. Such type of affirmative programmes contains formal provisions that become helpful for enhancement of the career mobility of women and other minorities groups emphasizing employment equity.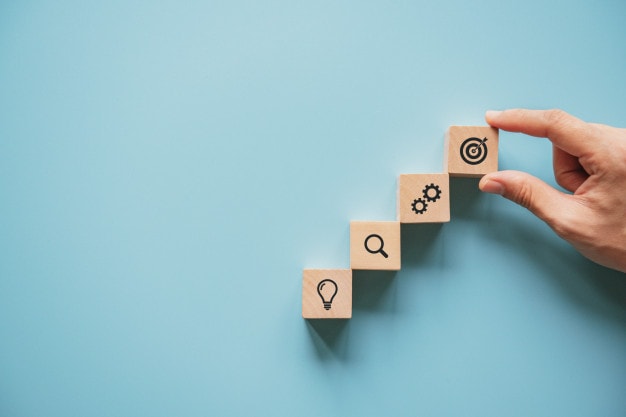 This is the first step in the career management system and provides self-introspection. What are your interests, what is essential for you, what are the things you value, what are the things you like, what are your unique skills etc. are some questions that need to be answered in this phase for discovering specific things about yourself.
Career values – It is essential to integrate work values with overall life values to know what is necessary for you in life. It is the work values that acts as a guiding force and helps to focus on the essential things. An individual who is happy and satisfied in personal life will quickly achieve better productivity. Remember, work values keep on changing at intervals, and it becomes essential to keep on reassessing them regularly for overall job success.
Work preferences – Work preferences play a significant role in career development planning. It is a personal choice, and it is quite natural for two people to have different work preferences in life. Dig deeper to assess and identify work preferences and, if necessary, take the help of assessment tools for your purpose.
Strengths – Understand your strengths if you are interested in career exploration/career development planning. Look for positive qualities like hard-working, detail-oriented, excellent communication skills, and also specific traits like good at decision making, soft skills, etc. to develop your full potential. The more specific your abilities and qualities are, the more you will be successful in the job interviews.
Weakness – Just like strengths, it is also essential to identify your weakness if you are interested in career exploration/career development planning. Hiring managers pay special attention to the weakness of the applicants, and often one of the job interview questions is what do you consider your weakness. An honest understanding of your weakness will help you in overcoming them in time so that you are not embarrassed by it at any moment. Do not be overly self-critical as this step is designed so that a person can call attention to perceived weaknesses and take matters in hand to eliminate them.
Technology is reigning supreme in all the spheres of our life. All the technical devices like tablets, phones, and computers have become necessary in the workplace and often determine how we are managing our work life.
One of the most critical aspects of career exploration/career development planning is effective networking. It is an essential asset that can take your career a step further. Develop and hone your ability to connect and interact with important people.
Objectives
The objective of the career management process is to help in improving the performances of the employees. It involves them in identifying strengths and weaknesses for setting desired goals. It also encourages employees to recognize the need for training and to provide ample opportunities for its achievement if necessary.
The objective of the career management process is to integrate and align the goals of the employees with those of the organization. It helps to find the right fit in the organization by matching the right person with the right job profile. It encourages several practices like rotation and transfers to different departments within the organization to boostefficiency and productivity. It improves the capabilities of its existing employees so that there is very little need to hire employees from outside.
The objective of the career management process is to inform the employees about the available career options in the organization. It also helps the employees to identify the skills and know-how needed for jobs in the present scenario and the future. Career management helps to develop and enhance the career path of the employees.
The objective of the career management process from the employer's viewpoint is that it ensures the availability of a pool of skilled and competent employees in the organization.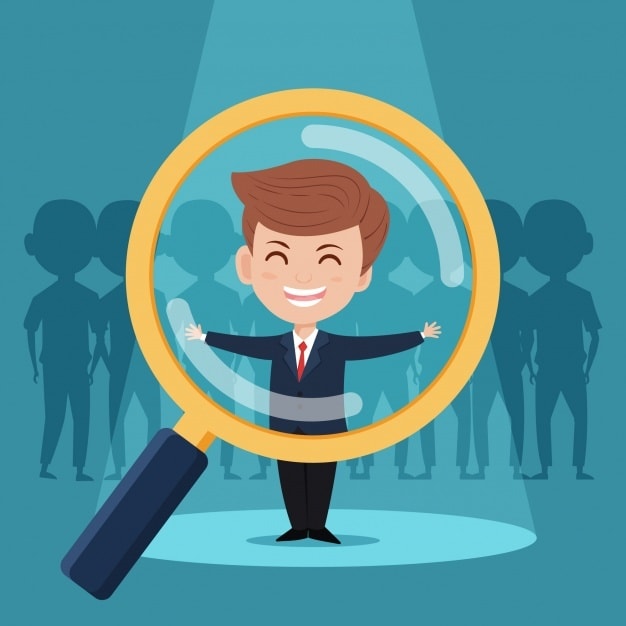 The career management program ensures a regular supply of professional talent to fulfill the goals and objectives of a company. Staffing inventories is one of its significant advantages
The advantage of implementing a career management program in an organization is that it encourages staffing from within the company.
One of the essential advantages of the career management process is that it helps an employee to set realistic goals
An effective career management program is a remedy to solve staffing issues.
The advantage of implementing a career management program in an organization is that it minimizes the rate of employee turnover and boosts employee retention.
The career management process provides better opportunities for career growth to the employees in an organization.
Career management is a step in the right direction as it improves employee engagement and employee satisfaction in an organization. This leads to enhanced employee motivation.
The advantage of implementing a career management program in an organization is that it encourages employment equity through appropriate placement and selection during the recruitment process. It abolishes discriminatory practices related to promotions and raise.
Career management is an ongoing and continuous program that puts its onus on the employees and their wellbeing. It ensures personal development and growth by developing competencies so that it can lead to the professional rise and career growth.
Sources:
https://www.indeed.com/career-advice/career-development/career-planning-process
https://www.mbaknol.com/human-resource-management/career-management-definition-and-meaning/
https://www.marketing91.com/career-management/
Career management
A Curriculum Vitae (CV) is an important part of the recruitment process. If you don't have a suitable CV use the CV Builder tool to construct your CV or if it is a while since you have updated your CV use the CV360 tool to check your CV and get instant feedback.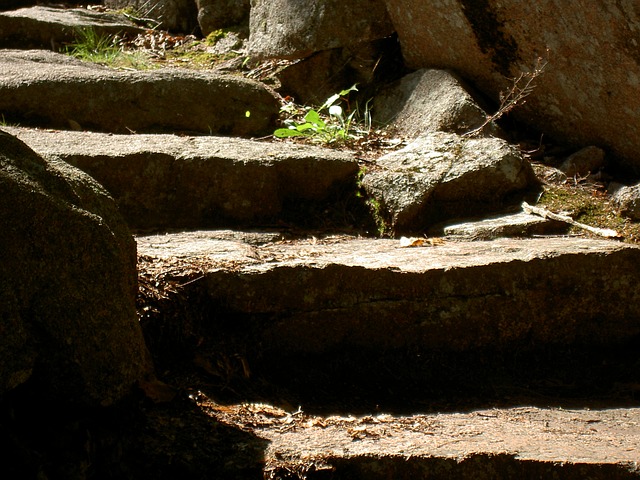 Career Management
Whatever your motivation for wanting to manage your career this site aims to provide the inspiration, tools and structure to explore the opportunities open to you. The site provides step-by-step guidance, practical tools and advice that will help you to manage your career.
You will be guided through a three-step process to help you break down your career planning into manageable stages. Below this you'll find a set of accompanying case studies where colleagues describe the steps they took to develop their careers, followed by some of their top tips for career development.
If you are visiting these pages as a result of applying for Voluntary Severance this can be the catalyst for something new. Whilst new opportunities to consider your working life are exciting, they can also be daunting. These webpages are designed to help you assess where you are now and provide resources to support you to move forward in your career. You may be applying for different jobs, considering a career change, thinking about education and training or fulfilling your dream to start your own business. Whatever your next move these resources are here to help you.
Accessing Resources
Some of these links go to a Careers Portal, Abintegro, which hosts hundreds of resources and activities to support you. Relevant resources are linked via the Careers Management Toolkit. Prior to accessing the resources, firstly you must: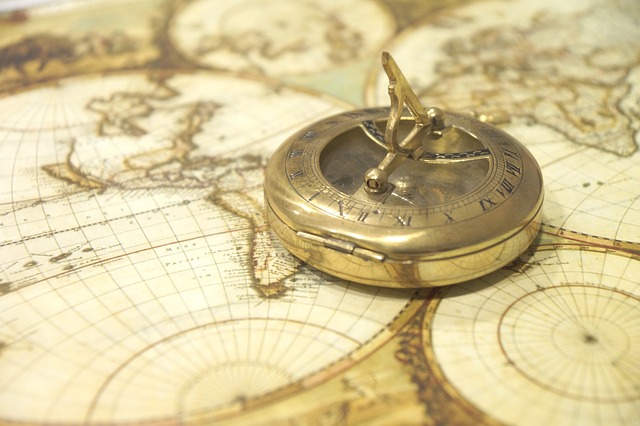 Career Development: Meaning, Need, Significance, Steps, System, Benefits, Problems and Challenges
According to Edwin Flippo, "A career is sequence of separate but related work activities that provide continuity, order and meaning to a person's life." It is not merely a series of work-related experiences, but consists of a series of properly sequenced role experiences leading to an increasing level of responsibility, status, power and rewards. It represents an organised path taken by an individual across time and space.
In the case of an employee, career planning provides an answer to his question as to where he will be in the organisation after five years or ten years or what the prospects of advancing or growth are in the organisation. Career planning is not an event or an end in itself, but a process of development of human resources. In short, it is an essential aspect of effective management of people at work.
A career path is the sequential pattern of jobs that forms a career. Career goals are the future positions one strives to reach as part of a career. Career planning is the process by which one selects career goals and the path to these goals.
Career development involves those personal improvements that a person undertakes to achieve a personal career plan. Career management is the process of designing and implementing goals, plans and strategies to enable the organisation, to satisfy employee needs while allowing individuals to achieve their career goals.
The career development involves the process of conversion of personal career plan into action in order to achieve career goals. There are three key heroes who share responsibility for an employee's career development- the employee, the organisation, and the manager.
The basic and fundamental responsibility of career development lies with the employees only few vital support can be provided by managers and organisation. Generally there are six major mistakes which would come in the way of employee during career development programmes as identified by E. D. Betaf.
Career development is indispensable for implementing career plans. It consists of activities undertaken by the individual employees and the organisation to meet career aspirations and job requirements. An important requirement of career development is that every employee must accept his/her responsibility for development as all development is self-development.
Career Development Model depicts that organisational career planning and individual career planning need to be integrated to design mutually acceptable career paths and formulate appropriate developmental strategies.
It is based on needs of human resource and skill and potential require by the man to perform on various jobs. The one of the important aspect of career development is that every employee must accept his or her responsibility for development.
Many organization spend good amount of money on education and training of the employees and get the required talents and potential from within the organization only and there is no necessity to search such personnel outside the organization. The following are the career development actions.
2. Employee exposure- The employees interrupting in their career groups should expose it by their skills, knowledge qualification, achievement outstanding performance etc. to the staff members to take the decision about the career development elsewhere.
5. Career guidance and counselling- It provides full information, proper advice and encouragement to move from one career to other better career in the same organization or in some other organization where better career opportunities are available.
Career Development – Need for Employees' Career Development in an Organisation
i. Making Available Needed Talent:
Career development is a natural extension of strategic and employee training. Identifying staff requirements over the intermediate and long-term is necessary when a firm sets long-term goals and objectives. Career development will help organizations in putting the right people in the right job.
ii. Attracting and Retaining Talents:
There is always a scarcity for talented people and there is competition to secure their services. Talented people always prefer to work in organizations which care for their future concern and exhibit greater loyalty and commitment to organizations where there is career advancement. As career development is an important aspect of work life as well as personal life, people prefer to join firms which offer challenges, responsibility and opportunities for advancement.
iii. Reduced Employee Frustration:
Along with educational level and knowledge, the aspirational level of occupations is also increasing. When these levels are not met due to economic stagnation frustration sets in. When organizations downsize to cut costs, employee career paths, career tracks and career ladders tend to collapse resulting in aggravation of frustration. Career counseling comes a long way in reducing frustration.
iv. Enhancing Cultural Diversity:
Fast changing scenarios in globalization reflects a varied combination of workforce representing different types of races, nationalities, religious faiths, ages and values in the workplaces. Effective career development programmes provide access to all levels of employees.
v. Improving Organizational Goodwill:
It is quite natural that if employees think their organizations care about their long-term well-being through career development they are likely to respond in kind by projecting positive images about their organizations. Career development does help organization in impressing image and goodwill.
How Career Management Is Impacted By The People We Work With
It is important to realize that right up to the stage of getting employed, everyone around us including our parents, relatives, friends, schools, training institutions, and almost everyone else was a part of our career development and were interested in making it a success. Whereas once we start on the employment, we have to face competition with our colleagues, disliking, insults and slave driving by peers, and many other stumbling blocks all around us.
Learning to do away with the frustrations and adapting to the new environment and being adept at our job takes a lot and the real (and practical) career management starts at this stage. It would be prudent to realize that the problems we face are part and parcel of the work environment at almost every stage and all over. Learning to manage the work-life balance with gritted teeth and a feigned smile is a major part of career management. Irrespective of how much human psychology we study and career management courses we undertake, this part is like a labor pain – only known to and to be suffered solely by self. But we cannot throw the towel in and give it up because of any of these reasons.
In every workplace, we will find a couple of Mr. No Nos who are born with negative attitudes. They will tell you all about how bad the organization is, how dictatorial and monstrous the boss is, how painful and non-cooperative the HR department is, how lazy and unproductive other Departments are, and so on and so forth.
If we carefully try to study their attitude, we will learn a lot – if you ask them 'Are you Mr. Nimmesh Shah?' their reply would be 'No, no, no, my Aadhar card says Nimes Shah without the last "h" and my passport says Nimmesh Shah with double "m"''.
Rather than keeping it simple and answering in the affirmative, they choose to start their answer with a no and beat around the bush. But as there is a possibility that such people could be our colleagues, learning how to cope with them will also form a major part of our career management because it also affects our attitude towards our job and also the organization and the company at large.
Then we always will have a boss who believes you know nothing, according to him/her you are over smart, an upstart, slow in your work, lazy to the core and not very co-operative. And this is irrespective of the fact that you do everything in your capacity to please the boss at the speed of a racing car and with as much precision as a jeweler's weighing scale.
The boss pushes all their work and responsibility on you so much that, you start wondering if you are doing all their work, what do they do and what are they getting paid for by the organization? Learning to bear it with a smile is a huge part of our career management and development.
On the other hand, we also need to accept that every person has some special ability and there is always scope for learning from each and every one of our colleagues and we should always make an effort to learn from them. Being amicable with our colleagues and spending time with them and learning from them is very important as it broadens our perspective and makes us more flexible and adaptable to changing work environments.
Irrespective of how rude, crude and dictatorial the bosses are, they are where they are, probably because of their knowledge, experience, and their abilities and it is in our interest to sit with them and absorb the good things that could benefit us. Learning as much as possible from them is a really important part of the course of career management.
Sources:
https://www.lancaster.ac.uk/staff-development/career-management/
https://www.economicsdiscussion.net/human-resource-management/career-development-in-hrm/31801
https://iimskills.com/what-is-career-management-meaning-and-importance/
Career management
All this is occurring in a working environment where careers, jobs, and new opportunities are natural. If your organization does not grant impressive advancement opportunities for your workers, they might check out in place or leave.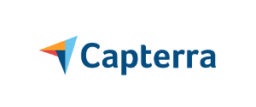 Career Management & Development
Job changes are more frequent than ever before, and employees are seeking support in order to more effectively manage their own careers. Organizations that are ready to engage in career conversations and provide career coaching will have a competitive advantage when it comes to recruiting and retaining talent.
Stewart Leadership's career development consultants partner with organizations to help their employees achieve their career goals. Using our Career Management Framework and process, employers will be able to help employees identify what they want to do next and how they'll get there through self-reflection and discovery.
Organizations without succession plans ultimately face the cost of replacing key leaders and dealing with a constant turnover of talent. Our succession planning consultants partner with you to build a strategic workforce plan ensuring that the right people are doing the right jobs – for years to come.
The Employer's Role in Career Management
Job changes are more frequent than ever before, and employees are seeking support in order to more effectively manage their own careers. Organizations that are ready to engage in career conversations and provide career coaching will have a competitive advantage when it comes to recruiting and retaining talent.
Stewart Leadership's career development consultants partner with organizations to help their employees achieve their career goals. Using our Career Management Framework and process, employers will be able to help employees identify what they want to do next and how they'll get there through self-reflection and discovery.
Organizations without succession plans ultimately face the cost of replacing key leaders and dealing with a constant turnover of talent. Our succession planning consultants partner with you to build a strategic workforce plan ensuring that the right people are doing the right jobs – for years to come.
Don't Ignore Employee Growth
Paycor's Career Management solution allows you to create better career strategies, facilitate internal movement and identify talent risks. Clearly define role responsibilities and set expectations to get an employee's career path to the next level.
Paycor's solution gives employees the support and opportunities they want for career development and future planning. When an organization invests in the future of its workforce, it becomes a tremendous motivator as employees feel valued and meet their achievement and recognition goals, improving employee retention overall.
With Paycor's Career Management solution, we help you structure and execute your succession strategy that will drive employee engagement, remove the complexity from succession planning and improve overall business outcomes.
With action-oriented assessments, employees will know if they're on track or if more work needs to be done to advance.
Standard templates and fillable check lists allow for easy implementation of your succession strategy.
Responsibilities can be assessed directly in a review, making for one simple workflow during the review cycle.
Get dashboards and workforce insights so you can easily identify gaps or risks and put mitigation plans in place.
How to Ensure the Career Success of Startup Employees
It's no secret that startups are often associated with fast-paced and high-energy work environments. While this may be an appealing environment for some, it's not always conducive to employee growth and career success.
The startup environment and dynamics don't always create a culture that supports employee long-term growth. The reason for this is that most startups are focused on their own survival rather than on developing their employees.
When employees feel that their careers are going nowhere or that their career growth is heavily tied to the success of the company, they are likely to go elsewhere. This can lead to a culture of job-hopping in which employees move from one startup to another in search of a better opportunity. While this may be good for the employees, it's bad news for startups because they are potentially losing skilled individuals to their competitors.
Startups should be able to assure employees that careers will continue to follow an upward trajectory. This involves eliminating the "stair-step" path and putting an emphasis on continuous learning and improvement.
Twenty-first-century careers are evolving and many job functions are being automated using AI. While certain job roles will become obsolete, human social skills, problem-solving prowess, and cognitive abilities remain irreplaceable.
With that in mind, startups should create programs that will build skills for the future to keep employees competitive. Offering career management tools, such as self-directed learning and self-assessment tools, is a step in the right direction.
In their career management model, Besin puts forward the idea that employees can acquire and develop a wide range of skills by providing opportunities to work on different tasks, projects, or assignments. In startups, employees are mostly self-starters who can take on different roles. Having a job rotation will amplify the skills that they already have. This will also give them the time to discover hidden skills or affirm what they have already set out to do.
It's not uncommon for startup employees to fill more than one job role. This is especially true for cash-strapped startups that are still in the early stages of the business and have no resources to hire employees for every job position.
For instance, a software engineer may not want to work in a sales position. It's important for startups to recognize a mismatch in job functions and employees' career aspirations. This mismatch can lead to frustration on the part of the employees, which can affect their motivation and productivity.
Mentored startups know that each employee's skills and experience should match their desired career path. This information can be gathered through interviews or through an assessment process. From there, they can accurately assign employees to the right job role.
On the part of the employees, they need to change their career management mindset. There should be a shift away from the notion that career success is measured by how high they are in the management pyramid. Instead, employees must sync their career goals to the dynamics of the startup industry.
Why career management programs often fail
Towers Watson's research has reviewed 49% of employers who report that they effectively offer traditional career advancement openings. In comparison, 38% say they offer non-traditional career development opportunities.
A recently published document by Renée Smith pulls on the survey findings to indicate that though it may seem easy to create jobs, establish competencies, implement career planning tools, and communicate opportunities, the reality of developing an effective career management program is more complex.
Very few employers make effective use of technology like corporate intranet platforms to offer career advancement programs. Yet, technology programs that offer modern career information and tools can actively empower employees to manage their careers.
Only a few organizations equip their managers with career management training and tools, in discussion guides or talking points. This explains why just a few employees rate their managers as effective in holding career management discussions.
Organizations must ensure that managers are trained to have effective career discussions with their employees. Unmindful of whether these discussions are formally placed at certain periods or occur informally at any moment within the year, managers need to be armed with information on the company's career management plan and tools.
They can hardly be considered experienced in their own line of expertise, much less in developing and implementing a career management program for their employees. They simply don't have the time and resources to do so. As a result, employees are left on their own to figure out their careers, a daunting task in a highly dynamic and unpredictable environment.
Sources:
https://stewartleadership.com/manage-talent/career-management/
https://www.paycor.com/hcm-software/career-management-software/
https://mentorcruise.com/blog/effective-career-management-101/