7 Invaluable Tips & Tricks for a Visit to the NASA Kennedy Space Center
Date: 17th April 2018 By Emma Butler Categories: Florida No comments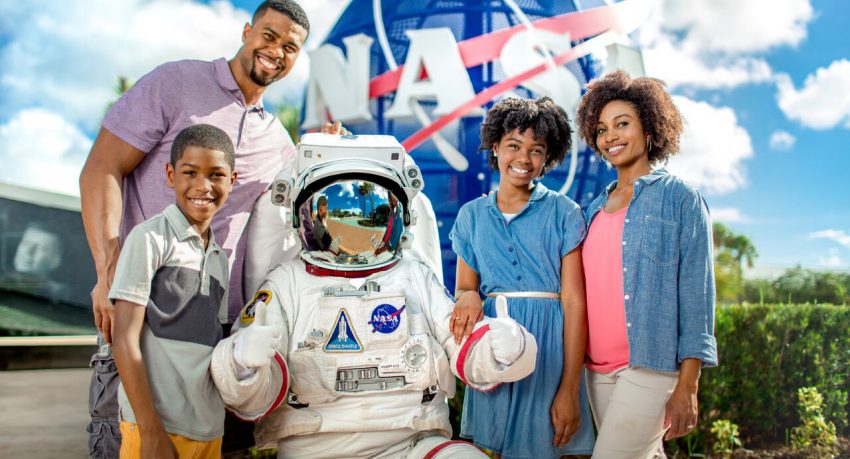 Have you booked a holiday to Florida? Are you looking to go to the Kennedy Space Center when you're there? Well this is the blog for you! We have some invaluable tips and tricks to help you on your visit to the Center.
Book tickets online
Save yourself the hassle of queuing when you get there and pre-book your tickets when you book the hotel. Many hotels in the area will sell advance tickets if you to get them when booking your accommodation. Seniors, military and educators may be able to get a small discount on admission but check when booking. Or simply give us a call and let us take care of them!
Arrive early
The Kennedy Space Center opens at 9am every day, but one thing most people don't know is that the car park opens at 8:30. If you want to miss all the traffic and the horrible struggle of trying to find a parking space then, get up, get ready, get in the car and go. Get the best parking space right outside the doors, miss all the queues and be the first ones in.
Start at Atlantis
Once you have handed your tickets in and are into the Center, head straight to Atlantis at 9am. Spend an hour exploring the Atlantis tour and then head over to the Kennedy Space Center Bus Tour for 10am.Alternatively, you can do both, head to Atlantis for an hour, then head over to the Bus Tour for 10am, then back to complete the building in Atlantis as it gets busier in the afternoon.
Set off on the Bus Tour in the morning
If you are looking to do, the Kennedy Space Center Bus Tour then is it worth getting on the 10am tour after exploring Atlantis. As if you wait until the afternoon, there will be more people onsite and the queues will be much longer. Take the kids to the restroom before boarding as it is 40 minutes long. Tip: If you sit on the left hand side of the bus when getting on (right hand side when seated) then you will get the best views.
Bring food or snacks
You are able to bring a soft-sided cooler into the Kennedy Space Center; you can put drinks, snacks and food in there. As we all know, the kids and sometimes even the adults can get hungry when you are walking around all day exploring.
Eat lunch early or late
Do not follow the crowd on this one and have lunch at 11am or 2pm. It is better to pack a picnic and head over to enjoy your lunch in the visitor complex. With it, all being packed in your soft-sided coolers of course. Just no glass bottles, other than that you can pack what you like!
Wear Comfortable Shoes
As with any attractions, make sure you wear comfortable shoes! If you're on your feet all day, you don't want to have sore feet.
So start booking a holiday in Florida and when you are there head over to the Kennedy Space Center and use these tips and tricks and make your day at the center.