Consider taking a college major assessment test, which helps you decide how to choose a major by asking several dozen questions. For tests to see what major is right for you, check out the "What should I major in quiz" by Loyola or the "college major personality quiz" from ThoughtCo.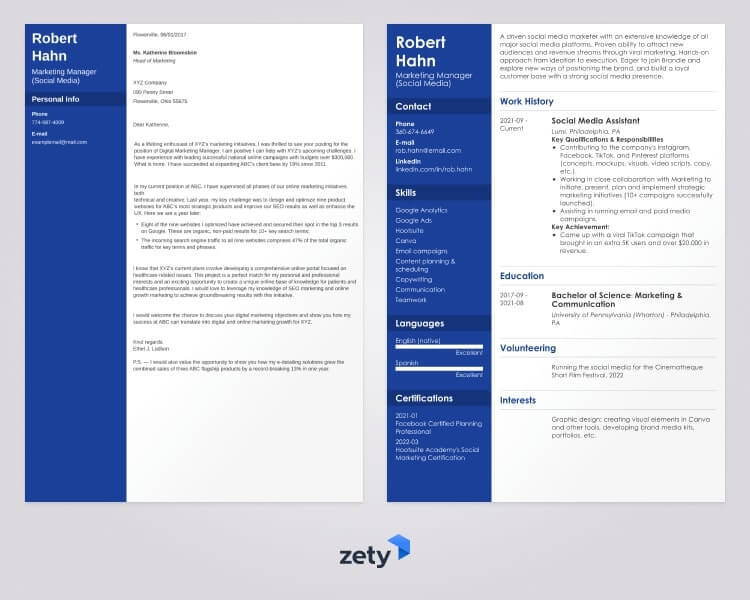 Identify Interests, Values, Passions, and Abilities
The very first step in choosing a major that is right for you is to discern for yourself the areas of study that are important to you. These can be divided into several general categories, which we'll talk about one-by-one:
Pick a major based on abilities
Abilities are what you are able to do, generally speaking. Understanding what areas you have skills in and which areas could use work is a great way to start the elimination process when choosing a university major.
Pick a major based on values
Pick a major based on interests
Pick a major based on passions
At first glance, your passions seem just like interest areas, only stronger. But this is quite an understatement. Passions are areas of deep interest, sure, but they also incorporate your values and abilities into something that becomes a burning, lifelong desire.
Following your passions, whatever they may be, is one of the best ways to choose a major, and it generally has the least second-guessing later on. However, as with your interests, passions may be defined later on, even after university is over.
Your close friends – who knows you better? Get their input by telling them what you believe your interests, passions, abilities, and values are. They might agree, or they might think you're crazy. But they might just help you decide what to major in.
Consider the Future
Will you still enjoy it years from now?
You have interests and passions and these ideas that you value. But what's to stop you from switching positions or changing your mind? Who's to say how you'll feel even 10 years from now – not to mention 20 or 30 years from now?
Is it employable?
In other words, will you be able to easily and readily find employment in a related field after you earn the degree? Avoid the possible discouragement from employment rejection later on by considering a broader field of study rather than something super niche.
Will it be around later in life?
Will it pay?
Nobody wants to struggle later in life (or at all), financially. And if you'll want to have a family later, it is important to keep compensation in mind. Also – you're gonna have to pay back all these student loans!
6 Key Factors to Consider When Choosing a Major
1. What Are Your Biggest Priorities?
Some students pursue certain majors primarily based upon salary potential and job demand. Alternatively, other students choose majors they're passionate about and/or highly skilled in. Before you choose a major, think about which of these three factors — economic advantage, interest level, and ability — are most important and relevant to you and your future goals.
2. What Are You Interested In?
This popular assessment uses your habits and attitudes to generate one of 16 personality types, written as a combination of four letters. Examples include ISFJ (introverted, sensing, feeling, and judging) and ENTP (extroverted, intuitive, thinking, and perceiving).
3. What Are You Good At?
Understanding your natural skills and talents can go a long way in helping you make an informed and confident decision when choosing a major. It may be your parents' dream for you to be an artist, but what if you skew more toward business or the sciences? Just because someone else has a degree path in mind doesn't mean it's right for you.
One way of determining which academic fields best suit you is to take a close look at your class grades in high school, as well as your ACT or SAT scores. Doing this can highlight your strengths in specific academic areas.
4. What Are the Highest-Paying Fields?
When considering which major to pursue, determine how important salary and salary potential weigh into your decision-making process. If you're motivated by high earnings, pursuing a degree in a STEM-related field may appeal to you.
That said, some students care more about the importance of their work than the salary offered; they don't want a job just for the money. Non-STEM degrees that students are often passionate about relate to human services, education, and visual/performing arts.
The Bureau of Labor Statistics provides a regularly updated list of positions offering the highest wages. Psychiatrists rank high on this list, as do oral and maxillofacial surgeons, obstetricians and gynecologists, and general internal medicine physicians.
If you want a job outside of medicine and healthcare, other positions with high salaries include chief executive, airline pilot, computer and information systems manager, architectural and engineering manager, and marketing manager.
5. How Rigorous Will the Coursework Be?
Some majors may feel harder than others based on factors like typical homework load, course expectations, and frequency of exams. Your core classes (i.e., classes specifically related to your major) will make up a significant portion of your college course load. So, before you declare a major, make sure you understand how rigorous your weekly workload will be.
Indiana University Bloomington's National Survey of Student Engagement, carried out in 2016, determined the most difficult majors based on the average time students spent per week preparing for classes. The hardest majors included architecture, chemical engineering, and aeronautical engineering.
6. What Does Your Academic Advisor Say?
Checking in with your academic advisor is one of the most important steps you can take when deciding on a major. They've had similar conversations with hundreds of students and can provide insightful wisdom into picking a major. Your advisor may even propose a major you hadn't previously considered that meets your academic and career goals.
Have a Question About College?
Some college majors are more popular than others due to their high earning potential and strong job prospects. Learn what the top 10 majors are in this guide. Choosing a college major is a decision many students agonize over. Here, recent grads offer new students advice they wish they'd heard earlier. Many students flock to just a handful of popular majors, leading to crowded fields. A well-chosen major and minor can give you a competitive edge for jobs.
BestColleges.com is an advertising-supported site. Featured or trusted partner programs and all school search, finder, or match results are for schools that compensate us. This compensation does not influence our school rankings, resource guides, or other editorially-independent information published on this site.
Chemical Engineering
Chemical engineers harness chemical reactions to produce things people want. It's a very broad field that overlaps considerably with other branches of engineering , chemistry , and biochemistry . Chemical engineering majors learn how to reorganize the structure of molecules and how to design chemical processes through which chemicals, petroleum, foods, and pharmaceuticals can undergo. You'll learn how to build and operate industrial plants where raw materials are chemically altered. You'll learn how to keep the environment safe from potential pollution and hazardous waste, too. Paper mills, manufacturers of fertilizers, pharmaceutical companies, plastics makers, and tons of other kinds of firms will be looking for your expertise.
From microscopic organisms to cloning procedures, biology encompasses pretty much the whole world. Biology majors can study human, plants, animals, and the environments in which they live, and studies are conducted at the cellular level, the ecosystem level, or anywhere in between. You might find yourself looking to uncover secrets and for ways to solve problems, such as finding a cure for a disease. Biology majors may find themselves in med school, or in one of many growing fields such as genetics and biotechnology or working as a veterinarian, optometrist, ecologist, or environmentalist.
Looking for strategic college advice?
About Rob Franek
Rob Franek, Editor-in-Chief at The Princeton Review, is the company's primary authority on higher education. Over his 26-year career, he has served as a college admissions administrator, test prep teacher, author, publisher, and lecturer. Read more and follow Rob on Twitter: @RobFranek.
Sources:
https://zety.com/blog/how-to-choose-a-major
https://www.bestcolleges.com/resources/choosing-a-major/
https://www.princetonreview.com/college-advice/top-ten-college-majors